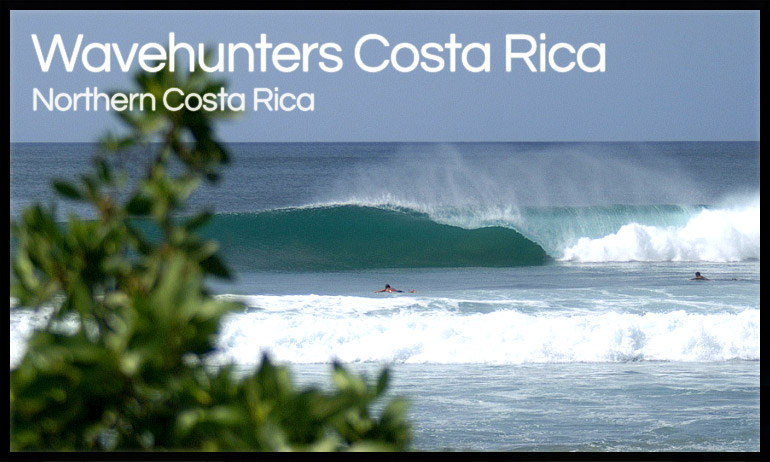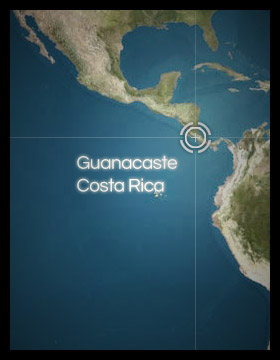 Wavehunters Playa Negra CR Surf Tours- Pricing
Wavehunters Playa Negra CR Surf Tours 
Base Package Includes
-Air-Conditioned accommodations
Private villa in private oceanfront development
Gated beach community, 24×7 security
-Airport Transfers to and from Liberia Airport
-3 meals/day:
Pre breakfast fruits/coffee/yogurt/granola
Post breakfast- Eggs/Pinto/fruits/etc.
Dinner- After sunset return home to a killer spread
-Surf guide and Transportation to surf daily in 4x4 vehicles including fuel
-Photos to go home with from a few sessions as well
-Transportation to/from LAB for COVID TEST 3 days before departure date
Covid testing is at guest's expense
PACKAGE PRICES
All prices upon application
OPTIONAL SERVICES & ACTIVITIES OFFERED
**All costs approximate
-Photos: Advanced bookings $100 per surfer per day unlimited sessions, please bring digital storage, Normal price $100 per session per surfer with group discounts available.
-Boat Trips – Surf or Fish - $500 per day for our 32' Center Console, $400 per day for our 27'. Drinks and lunch provided. $15 park permit fee required
-Massage - $50 per hour
-Canopy Tour & Zip Lining - $50 per session
-Mountain Bike - $50 - $80 per session
-Surf Board Rentals - $20 per day or $100 per week
-Surf Lessons - $60 per 2 hour session (includes board and rash guard)
-Yoga - $12 per class
-Horseback Riding - $60 per two hour ride
-SUP Tours – Ocean or River $60 -$80 for 2 hours
-Snorkeling - $60 for 2 hours
-Jungle Hike $30 -$50
DRIVING TIME TO ACTIVITIES:
Canopy Tour- 20 minutes away
Horse back riding- 15 minutes away
ATV Tour-20 Minutes away
Yoga- 10 minutes away or we can arrange private classes at the house
Massages- In home
Waterfall hike- 2 hours away 
River nature tour- 2 hours away
Sunset snorkel cruise(Open bar/Food included)- 45 min away
Turtle Tour- 30min-1.5 hour away
Snorkeling- 5 minutes away 
Scuba- 1 hour 20 min
VILLA DESCRIPTIONS:
Casa Sol- From your private tropical oasis, enjoy shaded outdoor relaxing, dining, or sunning beside the lagoon style waterfall pool. All of which are set amid luxurious palms, plumerias and mango trees.  This is a newly re-decorated, air conditioned, two bedroom, two bath first level apartment, with a ¾ efficiency kitchen, unique among the Rancho Playa Negra properties. The space is perfect for two couples, small family or surf group. There are two queen beds and one full futon, sleeping up to five. The suite features original Central American artwork, custom tropical wood furnishings and rattan fans. Comfortable outdoor furnishings include teak dining table and Adirondack chairs, comfortable iron and woven loungers and more. The spacious laundry/secure storage area holds a washer and dryer and stores pool floats, charcoal grill and a cooler. Your locked surf board and bike storage joins the laundry room. The property fronts an isolated, quiet beach with incredible tide pools and snorkeling. A short walk up the dramatic black beach takes you to the Playa Negra famous surf break. Casa Sol is located in a secure, gated community and has excellent on site property management for all your vacation needs including reserving beach horseback rides, zip lines, and other tours, transportation and surf lessons, arranging massages and catering and more. Amenities Include: Air Conditioning, Outside Shower, Satellite TV, DVD, Phone/Free WiFi, Microwave, 2 burner cook top, Toaster oven, Refrigerator, Coffee Maker, Blender, New kitchen necessaries, dishes, pans, etc.
Casa Somos uno-The upper level of this beachfront home has two master bedroom suites with queen beds, spacious bath rooms and private decks overlooking the pool and Pacific Ocean. The front entry and mid-level is a panoramic delight with floor to vaulted ceiling windows on both sides giving you full ocean views to the west and majestic mountain views to your east. The main living area, overlooks the ocean and swimming pool, has a half bath powder room, an open fully equipped kitchen and grand dining room that seats eight or more. With four large sliding glass doors that open out to the deck where the pool is located you have spectacular ocean views from any seat in the house. This mid-level also has a third bedroom suite with a queen bed, full bath and opens to the pool area with ocean views. On the ground level is a game room with a ping pong table and wet bar, laundry room, a fourth large bedroom with two sets of bunk beds, full bath and a large two car garage. An outside shower, patio furniture, swimming pool and A/C throughout the house makes this an ideal indoor outdoor "pura vida" vacation home. Amenities include: There is A/C throughout the house, Satellite TV, Phone, DVD and VHS machine, Swimming Pool, Sky Deck, Laundry room (personal laundry service is additional charge), Game Room, Ceiling fans, fully equipped Kitchen, Microwave, Dishwasher, Large two car garage, gas BBQ, Alarm, and Daily Maid service available.
Famosa- White water ocean views and only one row back from the ocean makes this the best deal around. There are wonderful ocean breezes and views from both the second and third stories of the house. All bedrooms and baths are all on the second story and the kitchen and living areas are on the third story. The third story also has an amazing patio with fantastic ocean views; it is a great place to watch a sunset or read a book. There are three very comfortable bedrooms and two spa like bath rooms, one features a large custom tub. The master bedroom has it's own bath and there is a shared bath for the other two rooms. Casa Famosa has a swimming pool, phone, Wi-Fi, internet and satellite tv.
Casa Hermosa del Mar- Has a beautiful brand new infinity edge swimming pool, five bedrooms, and three full baths all in this amazing two story house. The second story layout is perfect for one or two families and large groups. There are four bedrooms and two baths as well as many beds to choose from. The fifth bedroom is on the first floor, it has its own kitchenette and shower and it is air conditioned.  There is great outdoor living space with plenty of furniture, including a floating bed so that you can relax and unwind after your long day of adventure.  Casa Hermosa del Mar has Wi-Fi, internet, satellite TV, air conditioning, fully equipped kitchen with modern appliances, washer & dryer and a nice gas bar-b-que grill. The house is surrounded by trees, wildlife and its floor plan is perfect for family fun vacations!  
Casa Infinity-As you enter the home you will find an open layout living and kitchen area which is very accommodating and comfortable.   This area has a full size refrigerator, electric stove, microwave and many small appliances.  The laundry room with a full size washer and dryer is located off the kitchen.   These two areas open out onto a fenced in  private pool area which is lushly landscaped.  The pool is large and has an infinity edge that enhances the view.  This outdoor living area features a large Guanacaste table and lounges to relax. The first floor has two bedrooms each with a queen bed,  ensuite bathrooms and closet areas.  Each of these bedrooms are spacious and both have air conditioning. The large sweeping staircase brings you to the 2nd floor of Casa Infinity.  The 3rd bedroom features a queen bed, sitting area, small refrigerator,  water cooler, and air conditioning.  This bedroom opens out on to a wrap around porch that offers an ocean view and birds eye view of the pool area below. The fourth bedroom is accessed from the outdoor porch area.  This bedroom features two twin beds, its own bathroom, closet area and air conditioning. Enjoy some much deserved hammock time on the second floor porch, complete with ocean views, balmy breezes, an array of tropical birds, and if you're lucky even a monkey or two within sight.
Casa Andrea (formerly RST house) This home is located just 2 minutes walking distance from Playa Negra. Here we have 4 bedrooms. The first floor bedroom has two twin beds, A/C, the bathroom for this room is shared, this bathroom is a 1/2 bath so it is not equipped with a shower.  Downstairs you will find a beautiful kitchen which is a perfect common are where guests like to hang, also a big living room area as well. Outside near the pool you have a nice patio to hang out and relax on while swimming in the pool. the second story you find 3 more bedrooms all with private bathrooms, a huge master room, the queen room and also a room with two more twin beds. Out side you have a wonderful patio with an ocean view to kick back relax, chill on a hammock and maybe do some reading or take a little siesta.  Home is equipped with swimming pool, A/C, Wifi, Cable television. 
Mango Tango-  The newly remodeled Casa Mango Tango is a riverfront property set in the tree tops of a Guanacaste Canopy in Rancho Playa Negra gated community. Enjoy the natural wildlife of monkeys, exotic birds, iguanas and red-tailed squirrels, while being just a short walk to the beach where you can find a world class surf break, dining, yoga and beautiful sunsets. The home offers 4 bedrooms, 3 baths, chef's custom kitchen, AC and ceiling fans in every room, wi-fi, internet, 2 satellite flat screen tv's, washer and dryer, stainless steel BBQ, pool, private parking, locally made art work and teak/gaunacaste furniture throughout.Upstairs there are two queen bedrooms with balconies, one fully renovated bathroom, custom kitchen with balcony, large dining table and the main living area. Downstairs there are two adjoining queen bedrooms both with a beautiful bathroom suite. Each have separate entrances and opens to the large patio and pool.
Casa Villa Vida-(Junquillal accommodation)-Freshly painted and updated for your enjoyment pleasure. Welcome to Villa Vida nestled on top of a hill in Playa Junquillal, Costa Rica. Guests have about a 7 minute Walk to the beach. There are a few restaurants in town, one being about a 2 minute walk away from the house. Also a local market in town and a few beautiful beaches to choose from. Close by are  hiking trails and other jungle surprises. 2 bedrooms, 2 bath private home with private pool and outside shower.  
Casa Musica- Ocean front location, 2 minutes walking distance from playa negra. This home has 4 bedrooms, 4 baths all with private bathrooms.  The main level is where all of the bedrooms are located, as you walk out of your rooms you have an incredible ocean. The top floor is where you will find an amazing kitchen where meals will be prepared. This house brings you back to the medival times, everything is very beautifully detailed. In the basement you have a gym with a pool table to hang out and a very niced like living room to watch tv and relax.This home is one of the few in the area with central air, Television, Wifi, Infinity pool.