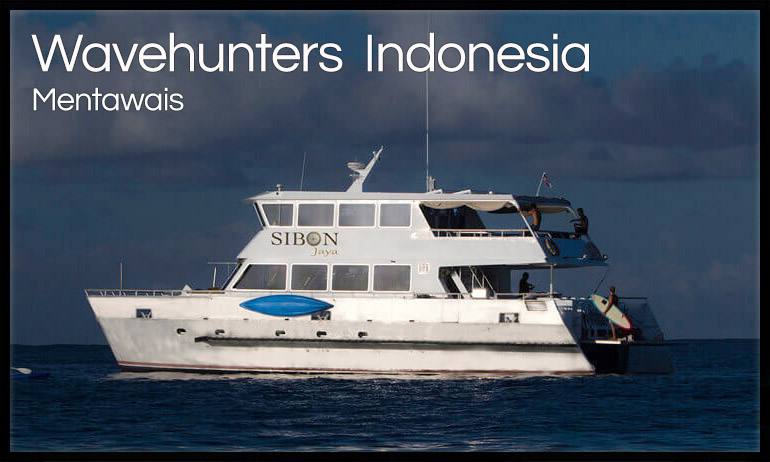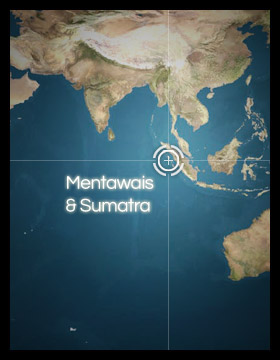 Sibon Jaya : 

70ft Power Catamaran
The ship offers speed, stability, smooth sailing and unparalleled comfort and luxury amenities configured to provide the finest surf experience anyone could expect in the Mentawai islands.

Built with large windows throughout the boat, it offers spectacular views from all angles in the living room. Overall, the boat is roomy, comfortable, and enjoyable across all areas. 

Loaded with cutting-edge lightweight eco-efficient motors, the Sibon Jaya cruises at speeds of up to 13 knots producing virtually no smoke. 

Indoor spaces are air-conditioned, there are tinted glasses, shades, and thermal insulation throughout the boat. An entertainment sound system, 42' LCD TV, and DVD player, as well as fans and Watermaker / Desalinator,  are also available. 

The rooms provide comfy beds, luxury bed linens, reading lights, and 220V power outlets. Bathrooms have a hot shower and bidet toilet seats. Blackout and mosquito nets on all Hatches and the suites' doors and walls are sound insulated. 

Rear upper deck displays a spacious area with many sofas and lots of room to entertain, enjoy a cold beverage, or lay down while watching perfect waves and magnificent colorful Sunsets unique to the Mentawai Islands.

The ample submersible swim platform affords easy access to the water for leisure activities and connects life on board with the sea.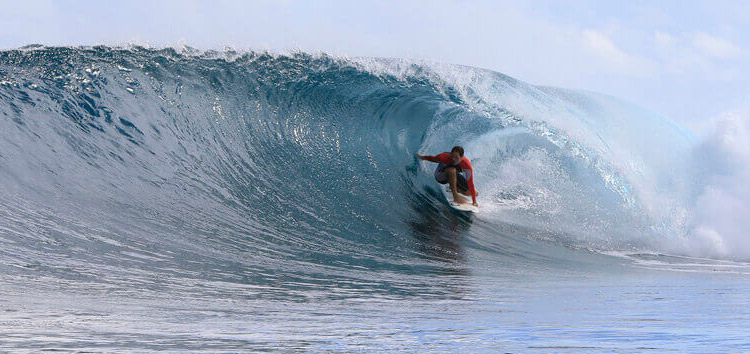 Specifications:
Twin Cummins QSB 6.7 main engines.
Twin Cummins Onan 13.5 KVA 'silent' Generators.
3 x fuel tanks = 10 ton.
2 x fresh water tanks = 6 ton.
1 x High Volume Water Maker.
4 x Solar Panels.
1 x Dive Platform.
1 x 5 mtr chase boat powered by 40 HP engine.
1 x 20 person emergency life raft.
16 x lifejackets.
1 x Epirb.
1 x HF radio.
1 x VHF radio.
3 x Icom hand held radios.
Extensive Raymarine electronic navigation & safety package.
1 x Satellite telefone.
Oxygen, full medical kit.
Nautilus Lifeline Marine Rescue Radio with GPS