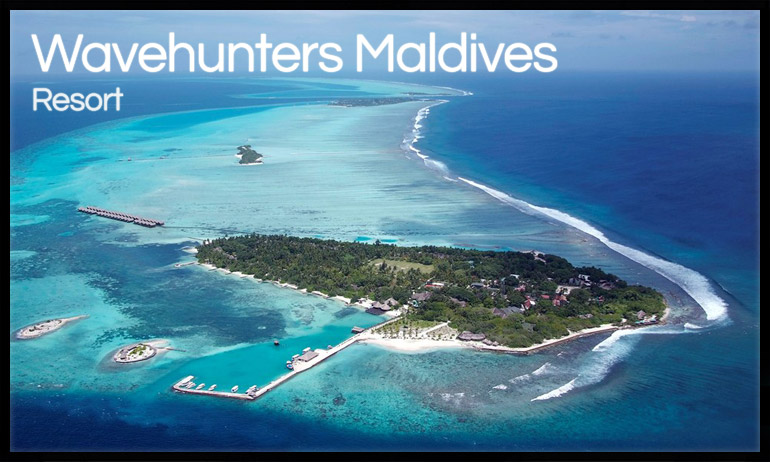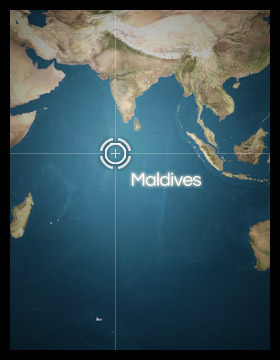 Hudhuranfushi Island Resort 2022-2023
Resort Package Inclusions:
•  ___ Night stay in a (Lohis Room OR Beach Villa OR Ocean Villa) at Hudhuranfushi Resort.
• Premium all-inclusive package (meals and snacks at all restaurants* on island). See details attached.
• All-inclusive beverages (Beer by the glass, wine, premium spirits, cocktails). See details attached.
• 25% discount on Spa treatments and 10% discount on Excursion bills (Deducted off by the resort, from the final on-island bill).
• Sunset Cruise/Dolphin Watching, Snorkelling excursions, non-motorized water sports, and entrance to the beach party   All current applicable Maldives taxes and services charges
* Please note: Standard check out time is 12pm (Late checkout is possible but there is an extra cost).
*Dining at the Sunset Restaurant subject to reservation confirmation on arrival at the resort. 
Mandatory Additional Cost: Return airport transfers by speedboat (approximately 45mins) - $150 roundtrip per guest


Surfer Package includes:
• Your first surf day is the day of arrival and the last surf day is the day of check-out
• Your allotment within the maximum 45 surfers permitted at Hudhuranfushi Resort
• Unlimited surfing at Lohis surf break and 2 x daily boat trips included to the 6 surf breaks within 30 mins of Hudhuranfushi Resort.
• Free WiFi for all surfers (non-surfing partners included).
• Expert and friendly assistance from the dedicated surf-guides
• 30 Minute Chinese reflexology back massage (once during stay, for surfer only).
• Cocktail evening, Fishing excursion and BBQ dinner once a week (Valid for Surfer, and sharer of room).
• Non-Surfers will receive a credit of USD$50 per adult per day that can be used towards F and B, Spa
Packages, Water Sports and Diving. Non-Surf Credit shall not be applicable for Infants and Children.
• Non-Surfer credit must be utilised each day, and cannot be carried forward to the next day, accumulated, used together, or deducted from the final bill during checkout.
• Lack of Surf pass availability will have no effect on the accommodation cost, nor refunds provided for surf passes.
Package Costs (Per Person USD)
Special Note:  Surfing on Hudhuranfushi Island is only possible and available with purchase of an accommodation and surf-inclusive package through a licensed surf travel company. It is not available through general travel companies or online travel agencies. 
Lohis Villas

2022:
01.06.2022 - 30.09.2022: Single $758/night, Double $448/night, Triple $394/night
01.10.2022 - 30.11.2022: Single $664/night, Double $393/night, Triple $357/night 
2023:
01.03.2023 – 30.04.2023: UPON APPLICATION
01.05.2023 - 31.05.2022: UPON APPLICATION
01.06.2023 - 30.09.2023: UPON APPLICATION
01.10.2023 – 30.11.2023: UPON APPLICATION 
Beach Villas

2022:
01.06.2022 - 30.09.2022: Single $789/night, Double $464/night, Triple $405/night
01.10.2022 - 30.11.2022: Single $696/night, Double $409/night, Triple $368/night 
2023:
01.03.2023 – 30.04.2023: UPON APPLICATION 
01.05.2023 - 31.05.2022: UPON APPLICATION 
01.06.2023 - 30.09.2023: UPON APPLICATION 
01.10.2023 – 30.11.2023: UPON APPLICATION 
Ocean Villas – Sunrise

2022:
01.06.2022 - 30.09.2022: Single $1040/night, Double $590/night, Triple $488/night
01.10.2022 - 30.11.2022: Single $946/night, Double $534/night, Triple $451/night 
2023:
01.03.2023 – 30.04.2023: UPON APPLICATION
01.05.2023 - 31.05.2022: UPON APPLICATION
01.06.2023 - 30.09.2023: UPON APPLICATION
01.10.2023 – 30.11.2023: UPON APPLICATION 
Family Beach Villa (Max. 4 guests)
01.06.2022 - 30.09.2022: $1836
01.10.2022 - 30.11.2022: $1615
01.03.2023 – 30.04.2023: UPON APPLICATION 
01.05.2023 - 31.05.2022: UPON APPLICATION  
01.06.2023 - 30.09.2023:UPON APPLICATION 
01.10.2023 – 30.11.2023: UPON APPLICATION 
Transfers and Upgrades:
Transfer - Adult: $150
Transfer - Child: $75
Deluxe Beach Villa: $30/night upgrade
Sunset Ocean Villa: $75/night upgrade