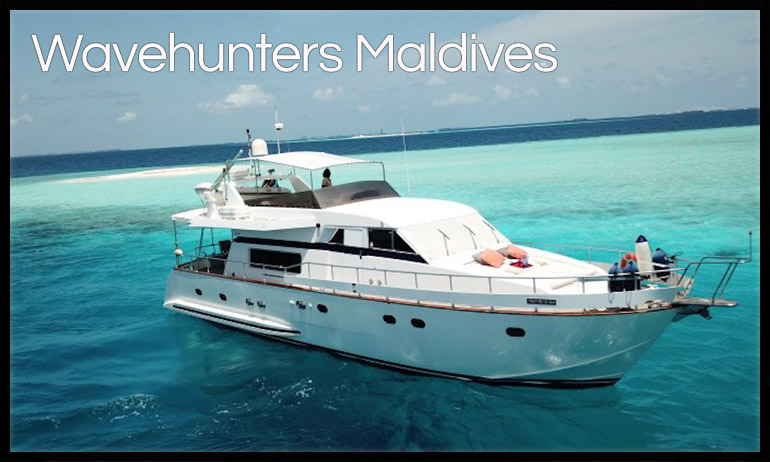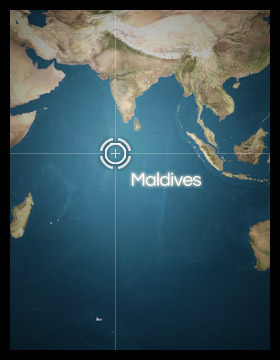 Fascination - Maldives : Male, Central, Northern and Outer Atolls
Overview
Fascination is a premium - luxury vessel absolutely perfect for small groups, small family or 2 couples. It is capable of accommodating a maximum of 6 people comfortably in 3 deluxe cabins with en-suite bathrooms, cupboards, air conditioning, quality bed linens and surround sound music system. Cruising between 16-18 knots but capable of reaching speeds of up to 26knots, Fascination is a real game changer! It is the ideal trip for people who want to surf as many waves as possible in the one trip. The speed of the boat and its size allows you to dodge crowds and hunt waves all over the Maldives.   Your time on Fascination will see you kicking back in comfort, with the service of 4 highly trained staff including Captain Naseem and his 3 crew consisting of a chef, deckhand and surf guide. For something completely different and not offered by anyone else, jump on board Fascination. Exclusively with Wavehunters and its affiliates. Do your own thing in this comfortable, wave-hunting beast! 
Accommodation
Fascination has 3 deluxe cabins all with private en-suite, air conditioning and port hole.
Cabin 1 is a Queen bed set up perfect for a couple or the lucky group leader!
Cabins 2 and 3 are twin share, again featuring en-suite and air conditioning.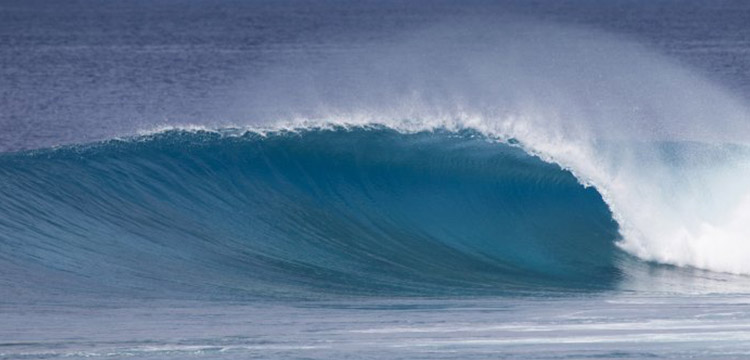 Meals
With so many hours spent paddling into perfect waves, energy filled food becomes an absolute necessity. 
The chef is a professionally trained cook with experience working in some of the Maldives best resorts. With this experience and expertise, you can expect quality, delicious food that will keep your taste buds tingling and your sub-conscious always wanting more. 
Our Tip: The lobster night is one of the best you will ever experience!
Vessel
MV Fascination: Key features
2x V10 820HP Engine
180 litre Desalination Plant 
2x 900 litre fuel tanks + 2200 litre keel tank 
Air Conditioned throughout
2x fresh water tanks (1000 litre capacity)
Fitted smoke detectors and automatic fire fighting installation in engine room
2x liferafts (1x 6 people, 1x 10 people)
10 adult & 2 child life jackets
VHF radio
GPS
Course plotter with autopilot 
Flatscreen TV
Automatic ice maker 
220V fridge
4x Kenwood speakers
1x King size bed
2x twin deluxe beds
Multi-Atoll Surf Adventures
Thanks to Fascination's size and its powerful 820hp engine, you will be able to hunt waves across a number of Atolls. Our trips range from a minimum of 5 nights in the Male Atolls and can go for as long as you wish. Venture as far afield to the Northern, Central and even Southern Atolls as your time and budget allows. It all depends on how much ocean you want to cover. Obviously the longer you stay, the more breaks you will surf. 
It is very rare to find a vessel capable of covering multiple atolls in one trip, without having to fly you to it or forcing you to stay longer than you can get off work. You may want to cruise around the Male Atolls for 7 nights with three or four mates OR you might want to spend 2 weeks jumping from Atoll to Atoll covering as many breaks as you can in the one surf trip. Whatever the case, only a small fuel surcharge is needed to go further. And you won't be carrying an instacrowd with you wherever you go!
Some of the popular surf breaks we go to...
Cokes & Chickens (North Male Atoll)
Sultans & Honkeys (North Male Atoll) 
Tucky Joes (South Male Atoll)
Riptides (South Male Atoll)
Machines (Laamu Atoll)
Ying Yangs (Laamu Atoll)
Muli (Meemu Atoll)
Mikados (Thaa Atoll)
Finnimas (Thaa Atoll)
And many more...
**Please Note: Trips to the Southern Atolls are only available for minimum 14 night charters and a fuel surcharge. Please speak with one of our consultants about this option.