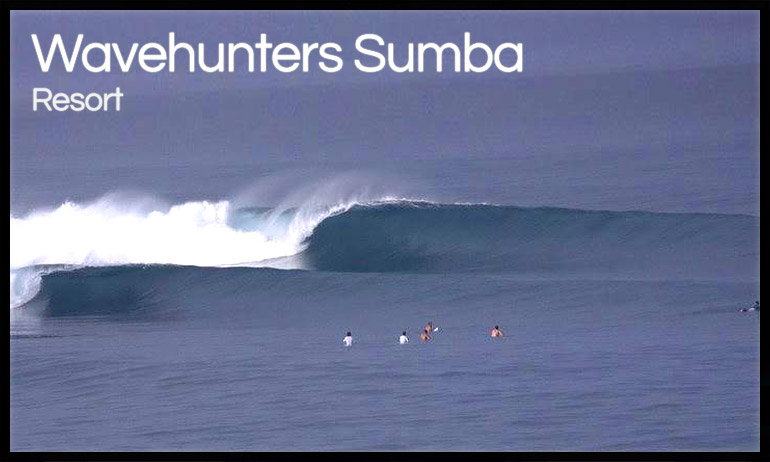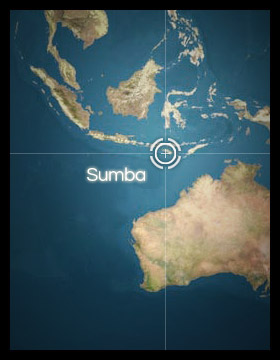 Nihiwatu Resort, Sumba Island
Overview
Nihiwatu, a small and exclusive island hideaway in remote eastern Indonesia is one of the most extraordinary resorts in an archipelago of the extraordinary. This is the ultimate in privacy, exclusivity, romance, and views of one of the most stunning locations on earth. Among travellers "in the know" who seek excitement with absolute privacy, Nihiwatu's reputation is unrivalled — for starters, world class fishing, surfing and diving are sensational and right outside your door, and not far away are unforgettable activities that are absolutely beyond compare.
Spend your days meditating on the beauty that surrounds you, from the lush jungle on one side to the exclusive beach and Indian Ocean stretching out as far as the eye can see on the other. The property encompasses 175 hectares of tropical forest, rice terraces and grasslands, while its stunning two and half kilometers of beachfront are protected by headlands that ensure total exclusivity for guests. With an idyllic setting that is pristine, romantic and endlessly peaceful Nihiwatu is the perfect tropical retreat for honeymooners and couples..
Do everything or do nothing. Nihiwatu allows you kick back all day overlooking paradise, relax by the pool, take leisurely walks along the beach or island excursions. Excellent dining and suite accommodation are not overlooked, and the resort's friendly staff and leisure facilities ensure that amid the wonders of nature you have plenty of creature comforts.
And then there is culture. Surrounding Nihiwatu are Stone Age sites and traditional villages that have remained unchanged for centuries, this unique tribal culture with its ancient animist rituals is truly incredible. Nihiwatu, a place that time seems to have forgotten, but that you'll remember forever.
They are passionately committed to enriching the lives of their guests through staff who feel proud to belong, proactive partnerships with the local communities, and by embracing innovation. Since 1989 their philosophy has been to create a model of tourism that gives more than it takes.
The Resort
Immerse yourself in splendid isolation in the most unspoiled region of the Indonesian Archipelago. The Nihiwatu property is 438 acres of tropical forest, rice terraces and grasslands wrapped around the stunning two and half kilometer long Nihiwatu beach. This world-class beach is protected on both ends by cliffs and headlands ensuring total exclusivity for our guests.
Tucked amongst the trees of this remote island are luxury suites and villas offering you complete solitude in air-conditioned comfort with everything one needs in an idyllic tropical setting. The thatched roofed bungalows and villas, hand-built by Indonesian craftsman using local materials, have balcony vistas stretching the full length of the beach the sea and the headlands beyond. At Nihiwatu your sanctuary is superbly outfitted in contemporary Indonesian style with large glass walls and doors to maximize the views.
Nearby you will find a rustic living and dining room and adjacent is the cliff-top bar overlooking the sea. At Nihiwatu they take pride in providing memorable dining and personalized service, and to ensuring that every guest's wishes are fulfilled.
On the beach below, nestled under a grove of Pandanus trees, is the jungle spa and close by is a rustic boat house and bar that is the focus of a myriad of daytime watersports activities. Just uphill and overlooking the full length of Nihiwatu beach is a swimming pool area where you can lose yourself to the views for hours on end.
To rejuvenate the body and soul they have massage and body treatments available at the Jungle and Hilltop Spas. They also have private and group Yoga instruction available under the largest traditional Sumbanese structure on the island.
The Surf
Just 100 yards off of Nihiwatu beach is one of the world's most perfect waves. Guests have the added benefit of riding, or just watching, the incredible surf breaking on the reef directly in front of the resort. At times it truly becomes a spectacle.
Nihiwatu faces southwest into the Indian Ocean and is ideally suited for picking up swell arriving from thousands of miles away in Antarctica; the surf here is very consistent. If the surf is flat here you can be sure it is flat just about everywhere else.
When the surf is small they can teach you to surf, or they can get you on waves tandem surfing with their watermen. They have Stand Up Paddle (SUP) boards available, with or without instruction. The Boardroom carries all shapes and sizes of short and long boards, theye also have Boogie Boards. Whatever it takes to get you in the water we have it.
The Wave and the Reef
The wave breaks from deep water onto a shallow reef directly in front of the resort, tubing from start to finish. It is thick and steep on the takeoff and sucking a lot of water up the face. Nihiwatu is one of the fastest rideable waves anywhere, taking only six to ten seconds to travel the 250+ yard length of the wave.
This is not a hot dogging wave, at any size its down-the-line surfing. One slight mistake on your take-off and you probably won't make it to the channel. Nihiwatu breaks best at 4' and above and the bigger the swell the better the wave becomes. 8' to 10' swells are common here and there are usually several 12'+ swells each year.
The coral reef is relatively surfer-friendly. The coral is pounded flat by the waves and hitting the bottom does not necessarily mean getting cut. In fact over the past twelve years there have been very few surfers with reef cuts and no serious injuries.
Access
The wave breaks 80 to 100 yards off the beach and ends in a deep channel. The setup is ideal and paddling out through the channel is easy without having to punch through the waves at all. If you do not make the wave the sweep of the water over the reef will push you back into the channel very quickly.
Tides
Tides in Indonesia change only about three feet during neap tides and up to 8 feet during the full and new moon periods. The wave at Nihiwatu has different personalities depending on the tide. At extreme high tide the wave is fuller and much easier to ride, perfect for surfers who are not accustomed to fast tubing waves. On extreme low tide, during the full and new moon periods, the wave breaks onto dry reef and is un-rideable except for the 50-yard end section. These extreme tide periods occur four days before and three days after the new and full moons. It is during these periods that surf can almost be guaranteed at Nihiwatu.
Typically the novice surfers go out at high tide with the accomplished surfers preferring to go out for the two to three hours of mid tides on either side of the peak high tide. That's when its serious tube time at Nihiwatu. During the neap tides the change is minimal and does not affect the wave at all, one can surf all day on the high and low tides. These really are the optimum tides, providing there is swell.
Wind
Nihiwatu Resort is protected from the prevailing crosswinds during the months of March to December. Unlike Bali, the trade winds do not blow day and night and for months on end. There can be periods of strong wind for four or five days then followed by very light wind conditions, even when it is blowing hard in other parts of Indonesia. Generally the peak winds will occur during the months of June, July and August although we have experienced a whole month of July with no strong winds at all.
When it is blowing hard the wave will be affected. Not by the wind on the wave, which is cross shore on the take off and offshore on the last half of the wave, but by a wind swell that comes from outside of the point and crosses the face of the wave during take off. It makes for tricky take offs, but once on the wave the face cleans up nicely and keeps tubing.
Even during the peak wind conditions the wind will be offshore in the morning before turning side shore by around 10am. During the worst conditions the wave will become blown out between 12:30pm to 2:00 pm. This does not happen regularly but when it does then its time to try other activities like horseback riding on the beach, fishing and scuba diving, bird watching, mountain biking, trekking to a waterfall, relaxing at the pool or having a massage at the Jungle Spa.
Accommodations
The new Residences at Nihiwatu 2.0 offers guests the very best of tropical living. Set on a hill just above the beach amongst an established forest and overlooking the azure Indian Ocean, guests can while away the days in total exclusivity and be spoilt by the services of an attentive and discreet team of staff.
What sets the Residences apart from similar projects is the perfect balance struck between our environment, the maintaining of an authentic, rustic Sumbanese feel, and providing a true luxury experience at its finest.
Nihiwatu 2.0 was designed by the best minds in eco-design and alternative engineering, the intent was to define eco-luxury. All buildings have been constructed from locally sourced materials, particularly bamboo, teak, stone and alang-alang grass. They feature intricately carved recycled Sumba poles, floor to ceiling glass panels and walls plastered with local clay. The fittings and furnishings are of exceptional quality.
Each Residence features a variety of accommodation options, including Luxury Suites, and Villas. Each Luxury Villa has a large, open-plan living and dining pavilion, a large swimming pool and two Luxury Suites, both of which can also be rented individually. Individual rooms range in size from 160 to 190 m2. The interiors are spacious opening to large decks with spectacular views, and the bathrooms have outdoor gardens with showers of traditionally carved Sumba stone.
Nihiwatu 2.0 is the new model of eco-development. The entire property makes use of old and modern alternative technology incorporating re-cycled water systems, advanced LED lighting powered by batteries and inverters, and other unique energy systems designed specifically to meet our base criteria ... use minimal power without sacrificing the luxury experience, significantly reduce our consumption of fuel, reduce water usage and recover and re-use the water we use.
Villa Kasambi
Residence 1 is southeast facing and looks over the renowned wave in front of Nihiwatu. The main living pavilion is flanked by two connecting bedrooms and features a large swimming pool. Further back, and slightly up on the hill are two free-standing Luxury Suites, each with shared access to a 32m2 pool.
2 Luxury Suites  - Separate entrance with water feature, 32m2 lap pool shared between two Suites
1 Luxury Villa - 2 Master Suites (140 and 160m2), Living room/Dining Pavillion and pool terrace (215m2) with fully-equipped kitchen, Pool terrace (60m2), Private swimming pool (85m2)
Villa Lantoro
Southwest facing, Residence 2 is sited on a hill with idyllic sunset views. The main central building features a two-storey lounge and dining pavilion. On the lower level a large entertainment area with fully-stocked bar and additional lounge areas opens onto a deck surrounding the swimming pool.
Above, on either side of the main pavilion, are four Luxury Suites of which two feature private 16m2 plunge pools. Residence 2 is the ideal location for groups and larger families looking for spacious entertainment areas and being located closer together.
2 Luxury Suites  - Private plunge pool 16m2
1 Luxury Villa  - 2 Master Suites (140m2), Living room with fully-equipped kitchen (65m2), Pool terrace, dining room & lounge (128m2), Private swimming pool (85m2)
Villa Wamoro
This west-facing Residence is spacious and secluded. Towards the back, two large double-storey Deluxe Suites with private plunge pools offer plenty of living space. Downhill towards the front, is the Luxury Villa consisting of two master suites connected by teak wood decking, as well as a free-standing Living Pavilion, with dining area and kitchen, in front of a private swimming pool overlooking the beach below.
2 Double-storey Deluxe Suites  - En-suite master bedroom downstairs, Upper-level living room, Private plunge pools (16m2)
1 Luxury Villa - 2 Master Suites (140m2), Living/Dining Pavilion (170m2) with fully-equipped kitchen, Private swimming pool (85m2)
For Surfers
If you are booking to surf at Nihiwatu please make close note of the following. They want to provide you with an unforgettable crowd free surfing experience and to do so they limit the number of surfers at Nihiwatu to ten only. There may be times, due to an extended booking, that an additional surfer is booked for a few days but generally they are very much committed to a ten surfer quota.
For groups booking the whole resort there is no limit on the number of surfers, that is left up to the group to decide.
In the past two years too many guests have booked in as one surfer when in fact there were more. This has caused them considerable problems and of course complaints. To solve this problem we now allow one surfer in a bungalow and two surfers in a villa. Any additional surfers will be charged $100 each per night. Wavehunters therefore needs to know exactly how many of you will be surfing, and we need to know at the time of paying the deposit for your booking, your cooperation and understanding is very much appreciated. Adjustments will be made for additional surfers according to your response and added to your final billing.
Please note that only the registered surfers will be allowed to surf during your stay. If you do not respond and let us know how many of you will be surfing we will automatically book you as only one surfer for this booking and we reserve the right to deny additional surfers the opportunity to surf.
If you are planning to learn to surf, or a beginner surfer renting surfboards we need to know. You will be required to take a surf lesson before surfing on your own and your instructor will advise you of alternate surf breaks that are appropriate for your level of surfing abilities.
Facilities
The small number of guests allows maximum use of the facilities and the opportunity to savor all the privacy and seclusion that Nihiwatu has to offer.
The restaurant and open air dinning pavilions overlook the sea and beach. The chefs' daily blackboard creations use only fresh homegrown organic vegetables and poultry, imported meats and our local catch of the day. Guests enjoy a sampling of local and international cuisine including savory soups, barbequed fish, and fresh fruits. Coffee, tea and cakes are available at anytime and anywhere you want. They are usually able to accommodate special diet needs if you give us adequate advance notice. Breakfast and lunches are served throughout most of the day but dinner is a special affair. Appetizers are served at the bar and when everyone sits down at the long tables for dinner they all take part in what often becomes very interesting conversations. Meal-time really becomes a gathering of friends.
The outdoor pavilions are the perfect place for romantic private dining, be it near the beach or up on a hill, there really is nothing like eating out under the stars and moonlight.
The bar is dramatically positioned on the cliffs edge with sweeping views of the sea, surf and the spectacular sunsets. The bar is fully stocked with a wide range of spirits and a selection of fine wines from Europe, North and South America and Australia. At sunset it becomes the pre-dinner meeting place where guest share their exploits and adventures of the day. After dinner it can become quite a lively place where often times the truth will not get in the way of a good story.
Swimming and plunge pools are located on a hilltop overlooking the beach and sea. The spectacular views from this location make this the place to be spending some time simply doing nothing at all except soaking in the sun and clocking up maximum relaxation time.
At Nihiwatu they know how to pamper. They have positioned their outdoor Jungle Spa under the trees just above the beach to allow for privacy and great views. A full range of massage and body treatments are available which, when coupled with the sound of the surf will definitely sooth both your body and soul. Up high above the beach sits the Hilltop Spa, the ideal venue for a romantic experience. Here theycan offer the "Ultimate Spa Experience", soaking in a large scented tub, enjoying a chilled glass of wine or champagne with views to die for. Just when you think that it can't get any better, it does ... foot baths, massages, body scrubs, facials; this is an experience you will never forget!
There are few places better suited for Yoga and Meditation than Nihiwatu. American Ka'ale Sea is the resident instructor and she is available at anytime of the day for private or group practice and instruction. The venue is inspiring; the structure is built entirely of bamboo and without any nails.
Although we don't encourage our guests to mix business with pleasure we do understand that keeping in touch now and then is important. For you we have WiFi internet service available in your room.
Nihiwatu is a destination for surfers to bring their partners or families and do whatever they want in style and serious comfort. Nihiwatu is situated on one of the premier lefts in Indonesia, and the resort strives to restrict the number of surfers booked into the resort to only 10 or less at any one time.
There is no doubt that Nihiwatu is one of the top waves in Indonesia and the world. The professional surfers who have visited Nihiwatu over the years have attested to this. There have been several surf movies made here with the arraignment of the owners and with the agreement that the filmmakers and photographers would not name the location.
Nevertheless the word has leaked out and now there is a cult following of surfers who know about Nihiwatu. In some circles Nihiwatu has already achieved legendary status.
Activities
At Nihiwatu you can do as much or as little as you like. For those of you with an unbridled sense of energy for activity ... look no further because we offer a wide range of exciting land and sea based activities for you to choose from. Our local guides can take you to spectacular areas that are so remote that they can only be accessed by trekking or boat. There are breathtaking waterfalls, fabulous beaches and incredible Stone Age villages for you to experience.
Although some of the activities are rather strenuous you can certainly choose to do nothing and feel good about it, isn't that what a vacation is supposed to be about? Hang out in a hammock, relax by the swimming pool, take leisurely walks on the beach and explore the reefs at low tide. Recharge your soul at Nihiwatu and return home better prepared to face the many challenges you left behind.
Horse Riding
If the water doesn't interest you the countryside surely will. If your an experienced rider our Sumba horses can take you as far as you like and in any direction you choose. There are few roads, houses or fences to block your way. Be forewarned, Sumba horses may be small but they are feisty, so be prepared for a challenging ride.
For serious riders we offer half and full day guided horseback tours to secluded beaches, through forested countryside and to traditional villages. If you want a memorable riding experience you could go for a full moon ride along the beach, you will never forget it.
Mountain Biking
We have mountain bike tours available for those wanting to get a work out while covering some interesting terrain. We have a variety of guided routes that few ever have the chance to see; everywhere you go there are expansive views of the mountains and sea, small traditional villages with high peaked grass roofs, buffalo and horses, and the ever smiling Sumbanese children.
Trekking
There are few islands in Indonesia where uninhabited space is the norm ... fortunately here in Sumba it is. We can design any manner of hikes and treks for all levels of endurance and skill. In the past we have guided rather strenuous overnight trips through heavily forested mountainous areas. Most of our guests choose to try something easier like our popular hike to a waterfall that will make your jaw drop.
Overland Tours
We offer many half day and full day jeep tours to beaches and important traditional villages and markets. We can customize tours according to your interests, whatever they are.
Experiencing the Local Villages
A visit to a Sumba village is a must, its one of the most interesting things you can do during your stay. Our policy is to take small groups of guests at any one time to a village. We believe that this provides a more intimate experience for guests and does not overly disturb the village life.
Sumba Foundation Informative Trips
We are most proud of what we have been able to achieve for our neighbors with the support of our guests. Nihiwatu is proof that we all can make a difference somewhere, somehow. You can see how its done while you are staying with us, it takes only about two to three hours of your time to visit one of many Sumba Foundation clinics, schools, communal farms, the bio-diesel factory, and our carbon offset Teak plantation. We are quite sure that you will still be thinking about this sustainable tourism model years from now.
Bird Watching
With more than 300 species of birds Sumba is a birders paradise. The island is blessed with eight endemics found nowhere else on earth including hornbill, fruit dove, button quail and paradise flycatcher. Nearby to the bungalows is a nature trail on which you can see many of the birds in our area and we can arrange special birding trips to more remote areas. We also work with the local villagers in creating awareness of the importance of protecting the natural resources on the island.
World Class Fishing
Exceptional fishing grounds are only minutes away in our fully equipped deep-sea fishing boat. Here you have the best chance in Indonesia of catching all kinds of big fish.
The sea around Nihiwatu provides anglers with a great range of big game and reef fish for sport or table. Large Marlin, weighing more than 300 pounds and Yellowfin Tuna over 150 pounds migrate close to the coast during the months of August though January, but there are masses of sizeable 130 pound Sailfish, 30 to 40 pound Spanish Mackerel and Wahoo, and 40 to 70 pound Trevally in the area throughout the year just waiting to be caught.
We practice catch; photo and release billfishing; Wahoo and Spanish Mackerel are brought home for the BBQ.
Exceptional Diving
We are fortunate to have a choice of diverse dive sites that are right in front of the resort. Further afield, there is heart-pounding adventure diving on reefs and seamounts along the coast where masses of large pelagic fish congregate. Divers have even experienced close encounters with large Marlin, Sailfish and even Blue Whales. The excitement is guaranteed.
The west coast of Sumba is directly exposed to the full force of the Indian Ocean. It is this exposure that has protected the reefs from the destructive reef bombing that has damaged more than 70% of Indonesia's reefs. Because of the consistent ocean swells along this section of the Sumba coast the blast boats cannot safely approach the inshore reefs to bomb. This is great for the reefs, and for divers, however the downside is that when there are large swells it will shut down our ability to dive.
These large swells generally occur on the full and new moons therefore the best dive conditions are usually the periods between these moon cycles. We have the equipment, we have the pristine reefs, and we have exceptional undersea geography but we do not pretend to be a destination dive resort. We cannot guarantee that diving will always be available if you stay with us, but when it is the diving at Nihiwatu will be memorable.
Boating Expeditions
The West Sumba coastline is absolutely stunning! Imagine perfect beaches and massive cliffs adorned with jungle and palms, all backed by distant mountains. We can take you to spectacular areas that are so remote that they can only be accessed by boat.
Cruising along a scenic coastline is an exhilarating experience and one should take this opportunity whenever or were ever it arises. Our full day excursions can include fishing, snorkeling and delicious luncheon buffets under the trees on the beach.
For nature lovers we can take you on a walking tour through lowland tropical forest just behind the beach. There you will definitely see hundreds of birds and with luck you just might see wild buffalo and groups of monkeys.

How to Book:
1.  THERE ARE FOUR WAYS TO MAKE A RESERVATION
A. BOOK ONLINE: Click the "BOOK ONLINE" button on the right side or bottom fo your desired destination/option and follow the instructions to make a deposit using our secure online reservation system.
B. SUBMIT A TRIP INQUIRY: Fill out the "Trip Inquiry" form on the right side of the page or under the "Booking Info" section on the top menu. Wavehunters will get back to you as soon as possible, usually within 24 hours.
C. SEND US AN E-MAIL: Send your questions and trip inquiries to wavehunters@wavehunters.com.
D. GIVE US A CALL: We are located in Carlsbad, California, USA. 1-760-413-1513
2. CONFIRM DATES AND MAKE DEPOSIT: Before you book online please double check that the trip you want and the dates you need match up. If you make a reservation online you will pay the deposit by credit card. We can also process credit cards offline, take checks made out to "Wavehunters Surf Travel", and we accept wire transfers, cashier's checks, money orders, or direct deposits. 
3. SEND US YOUR INFORMATION: During the booking process we strive to make everything as simple and easy as possible. When you're ready to make your reservation please have your passport ready as we will need the number, expiration date, and country of issue. We will also need your flight itinerary (if we do not help set it up) as well as a few destination specific questions. If you are travleing with a group please specify the number of people in your group and their names.
4. MAKE FLIGHT RESERVATIONS (AS NEEDED): Wavehunters is a full service travel agency capable of handling all of our guest's flight arrangements. Each destination typically requires a specific flight itinerary that needs to be confirmed by Wavehunters prior to departure. If you don't have the time or inclination to deal with setting up your flight arrangements Wavehunters will be happy to coordinate them for you. 
5. MAKE FINAL PAYMENT: You final payment is due two to four months prior to your trip's departure depending on which trip you are on. Once that's in along with the requested information you're all set to go!
6. SHOW UP: Rule #1 is to remember to not miss your flight and remember to have a passport with at least 6 months left before the expiration date.
7. SURF: Once you're at your destination the only thing you should have to to worry about is what board you should ride and where to surf. Have fun!