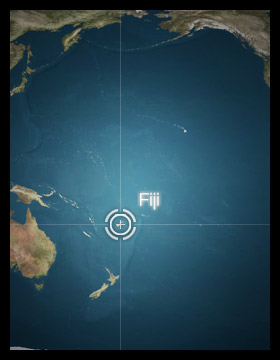 Tavarua Island Resort : Pricing & Inclusions
TAVARUA ISLAND 2022 RATES
7 nights Tavarua: Saturday/Saturday
Adult Villa: $6,043 PER PERSON
Adult Bure: $4,645 PER PERSON
Child 12-14: $1,525 
Child 2-11: $943                                              
Rates include: 
7 nights air conditioned accommodations with private bathroom
3+ meals per day w/ water, tea, coffee juice
All surf transfers by boat to local breaks
Use of all facilities and equipment (SUP, Kayaks, Snorkeling, Fishing, Tennis, Ping Pong, Pool, Gym etc) 
Hotel taxes. 
Not included: Airfare, Airport transfers  $82 per adult, and your bar tab which are billed to your room as well as any staff gratuity.
FIJI REOPENING STATUS & ENTRY REQUIREMENTS – VERY IMPORTANT INFORMATION ON THE LINK BELOW REGARDING COVID-19 TESTING
•             All visitors to Fiji that are 16+ yrs old must show proof of vaccination
•             All visitors must provide proof of travel insurance
•             RAT test will be administered prior to boarding boat to Tavarua Island Resort
•             Depending on your country of origin, you may or may not be required to take another test to return home. 
•             Costs and testing procedures TBD
AVAILABILITY UPON REQUEST  -- Email wavehunters@wavehunters.com 


DEPOSIT AND PAYMENT TERMS
Travel insurance:
*Travel and Med-evac insurance is required for all Tavarua Island guests.
Deposits/Payments:
A $500 per person non-refundable deposit is due within 7 days of booking confirmation.
Final payment is due within 120 days of travel (4 months).
Bookings made inside of 120 days require full payment within 10 days of confirmation
Cancellation Penalties:
121 or more Days Prior to Departure - $500.00 Deposit Non-Refundable
61-120 Days Prior to Departure - 50% Penalty of Total Package Cost
00-60 Days Prior to Departure- 100% Penalty of Total Package Cost
Liability
*Tavarua Island Tours Inc. or Wavehunters Surf Travel, Inc. does not accept any liability for forces beyond our control that include but are not limited to, airline cancellations, acts of governments, war, poor surf, inclement weather, mechanical failure, etc.