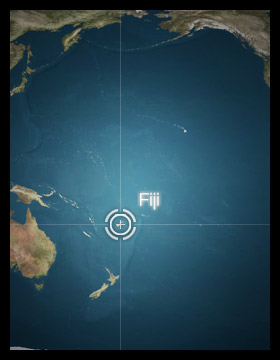 Tavarua Island Resort : Pricing & Inclusions
For bookings email  wavehunters@wavehunters.com
TAVARUA ISLAND RATES
PEAK SEASON 2020: March 14, 2020 - October 17, 2020

1 WEEK PACKAGE PER ADULT - $4,030.00 USD ( 15 YRS AND OVER )
1 WEEK TAVARUA VILLA PACKAGE PER ADULT- $5,233.00 USD(4 ADULTS MINIMUM)
1 WEEK PACKAGE PER TEEN- $1,343.00 USD ( 12-14 YRS. )
1 WEEK PACKAGE PER CHILD- $843.00 USD ( 2-11 YRS. )
LOW SEASON 2020-2021  Effective:  October 24, 2020-March 6, 2021

1 WEEK PACKAGE PER ADULT - $3,112.00 USD ( 15 YRS AND OVER )
1 WEEK TAVARUA VILLA PACKAGE PER ADULT- $4,267.00 USD (4 ADULTS MINIMUM)
1 WEEK PACKAGE PER COUPLE (1 SURFER/1 NON-SURFER)- $5,243.00 USD
1 WEEK TAVARUA VILLA PACKAGE PER COUPLE- $7,556.00 USD (2 COUPLES MINIMUM)
1 WEEK PACKAGE PER TEEN- $1343.00 USD ( 12-14 YRS. )
1 WEEK PACKAGE PER CHILD- $843.00 USD ( 2-11 YRS. )
Please inquire for air-inclusive pricing directly with Wavehunters Surf Travel. Email: wavehunters@wavehunters.com
AVAILABILITY UPON REQUEST
TAVARUA ISLAND LAND PACKAGE INCLUDES:
7 Nights "Run of House" Double Occupancy Air Conditioned Accommodations
3 Meals Daily, filtered water, tea, coffee juice with meals. Beverages Additional
Unlimited surf transfers by boat to local breaks ( Cloudbreak, Restaurant Lefts, Tavarua Right , Swimming Pools, Wilkes )
Use of resort facilities (SUP, kayak, snorkeling, fitness facility, skate ramp, etc)
NOT INCLUDED:
Round trip Airport Transfers ($82USD to be billed to your room)
Beverages while on the island, Excess luggage and seat assignments (imposed by the airline), travel insurance and gratuity
DEPOSIT AND PAYMENT TERMS:
Travel insurance:
*Travel and Med-evac insurance is required for all Tavarua Island guests.
Deposits/Payments:
A $500 per person non-refundable deposit is due within 7 days of booking confirmation.
Final payment is due within 120 days of travel (4 months).
Bookings made inside of 120 days require full payment within 10 days of confirmation
Cancellation Penalties:
121 or more Days Prior to Departure - $500.00 Deposit Non-Refundable
61-120 Days Prior to Departure - 50% Penalty of Total Package Cost
00-60 Days Prior to Departure- 100% Penalty of Total Package Cost
Liability
*Tavarua Island Tours Inc. or Wavehunters Surf Travel, Inc. does not accept any liability for forces beyond our control that include but are not limited to, airline cancellations, acts of governments, war, poor surf, inclement weather, mechanical failure, etc.
© 2022 Wavehunters Surf Travel, Inc. is a registered California Seller of Travel, C.S.T. Registration # 2060272-40. WAVEHUNTERS SURF TRAVEL . all rights reserved | Privacy Policy