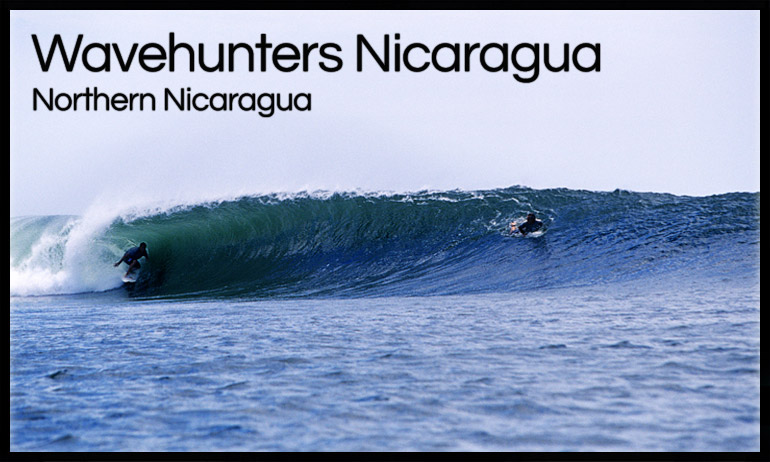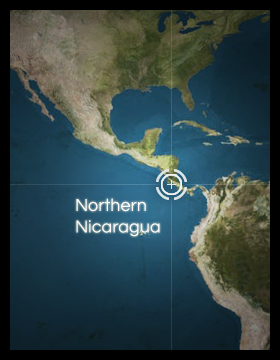 Nicaragua, North

For years now we at the Popoyo Surf Lodge have been exploring the coast of Nicaragua enjoying her many Blessings (Points, Rivermouths,Reefs and Outer Reefs, and of course the awesome people). A few years back we purchased a nice oceanfront condo inside a private gated development with the purpose for family get aways only. After thinking about it for a few years we have decided to share this experience as well. In the same way we started in Popoyo the focus was and always have been sharing the same smile and joy that we have experienced from Nicaragua with others. This year we have decided to do the same with a small tour of just a 4 people max to help people to get the opportunity to share in the same joy that we have experienced over the last couple of years.
The Northern tour is a bit different than our southern tour in that with only a 4 people max it will be a lot more personalized tour. In the South we do our best to personally attend to the needs of every person but our main focus in the South(because it is offshore all day) is Surf from dawn till dusk. In the North there is a factor that is different from the south. Starting at around 20 miles to the North of the Popoyo Surf Lodge the winds start to shift more sideshore and then onshore in a seabreeze style wind pattern. This means for the North there tends to be an onshore sea breeze that kicks in daily around 10am and then usually can kind of die down allowing for an evening session with lighter winds. Now in March and April and also in July(little summer) there is the high possibility of having offshore winds all day long in the North. So in the North Early morning dawn patrol is a must to take advantage of the good conditions. On our Northern tour you can expect the same world class service that we give to all our clients from start to finish we serve You. Our main and only focus for both of our tours is taking away all of work and stress of surf travel letting you sit back enjoy the ride and get the incredible waves that you deserve while still being able to experience the amazing friendliness of the Nicaraguan people that will capture your heart forever.
A typical day on the Northern excursion will be as follows. Coffee is on and a basic continental breakfast (fruit, cereal, toast and juice) being prepared by 4:30am. By 5:15 the first rays of the sun are rising from the East and as you stand on the balcony of your accommodations you get your first glances of the Reef. This is an amazing left. When its small its very rippable and offers some small barrel options but once it gets overhead this wave turns into a barrel machine.
Surfing
The Reef ( this spot is a very shallow reef break but very surfable and definitely one of my personal favorite spots in Nic when its on) straight out front and you can come and go as you please with a window of surfing from 2hours before high tide to 2 hours after high tide. Also there is an outer reef left and right that are a 5 minute walk up the beach and a 7 minute paddle out that are extremely fun and very surfable for all levels of surfing. These spots are basically unsurfed. (Access is limited as these breaks are all inside a gated development, the majority of whose residents are retirees, investors and golfers as opposed to surfers). We already have the area totally dialed in though and after careful surf casting using all of our internet sources and local knowledge we will determine for your group the best option for the day so we don't waste any time. A 5 minute drive to the North offers a great very mellow but extremely rippable beach break with various peaks. Here it is guaranteed that you will surf by yourself. Now if the surf gets solid (overhead +++) there is an extremely good left point that's an hour drive away and a five minute boat ride. This spot if the tide and winds cooperate will definitely be the icing on the cake of your trip.
Accommodations
The Accommodations are very comfortable and totally 4-star. We have everything that you need. From super high-quality mattreses to internet, cable TV, central AC, Hot water and drinkable tap water not to mention the view of walking out on your 2nd story balcony and looking out over the ocean as far as you can see. You will enjoy the infinity swimming pool between sessions with direct view of the reef in front. The food is definitely a step up as well. local chef cooks it all up fresh daily. Fish, Steak, Hamburgers and sandwiches with loads of fresh veggies you will definitely keep your stomach satisfied. There is a bar and restaurant down stairs so all of your needs to relax and just have a cerveza by the pool overlooking the ocean are all taken care of. As in our southern tour there is no night life so usually our guests can expect a typical early to bed early to rise type of experience.
© 2018 Wavehunters Surf Travel, Inc. is a registered California Seller of Travel, C.S.T. Registration # 2060272-40. WAVEHUNTERS SURF TRAVEL . all rights reserved | Privacy Policy