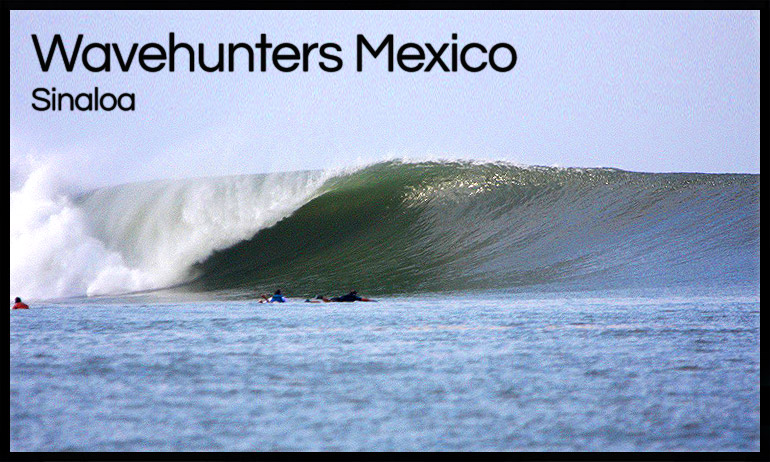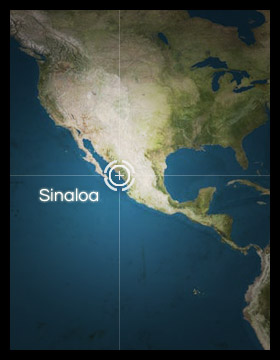 Sinaloa : Pricing & Inclusions
WAVEHUNTERS SINALOA 2018 TOUR DATES
June 24-July 1: 1  spot
July 8-15: 2 spots
July 15-22: 1 spot
August 19-26: 3 spots (held)
September 30-October 7: 4 spots
October 7-14: 16 spots
October 14-21: 16 spots
All other spots reserved for return guests.
Sinaloa SSA is 90% booked for this season with return guests. We recommend you book the remaining early or late season spots in order to establish your priority as a return guest for subsequent seasons.
There are excellent waves here April-October with guaranteed uncrowded lineups. 


SSA RATES:
- $1,450 US per person (New Guests)
- $1,400 US per person (Returnees)
WAVEHUNTERS SINALOA SSA TRIPS INCLUDE:
• Airport pick up and drop off (Mazatlan Airport)
• Seven days of surfing and 7 nights accommodations (all rooms are air conditioned)
• Boat transfers to and from surf spots including ZODIAC for shuttling surfers back to the point after a ride.
• Use of the camp facilities: pool table, foosball, kayaks, stand up paddle boards, ping pong, bocce ball, washers, TV / DVD with Direct TV, multiple hammocks for relaxing etc.
• Three meals a day prepared by our professional, authentic Mexican chef
• Bottled water
• Maid service daily
• Wireless Internet
• Medical insurance
WAVEHUNTERS SINALOA SSA TRIPS DO NOT INCLUDE:
• $50 AIRPORT TRANSFER FEE FOR OTHER DAYS BESIDES SUNDAY
• Alcohol - Beer $1.50 (other liquor is BYO)
• Surf guides take photographs available for purchase
• Airfare to Mazatlan
IMPORTANT INFORMATION TO KNOW:
• Airport: Mazatlan, Mexico (MZT) Trip start/End day: Sunday Airport pickup time: Between 2:00pm and 5:00pm.
• Passport is required. If traveling with a person under the age of 18, that person needs a permission slip from both parents. If you do not have a passport and need expedited service.
• Minimum # surfers to book: 1
• Maximum # Surfers in camp: 16
© 2018 Wavehunters Surf Travel, Inc. is a registered California Seller of Travel, C.S.T. Registration # 2060272-40. WAVEHUNTERS SURF TRAVEL . all rights reserved | Privacy Policy