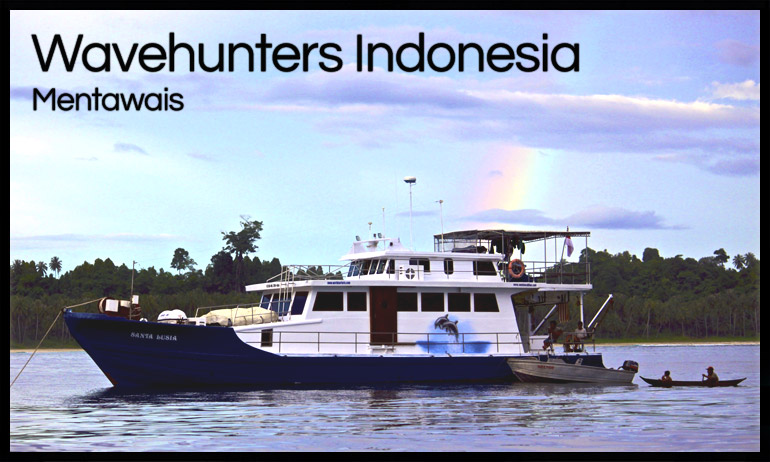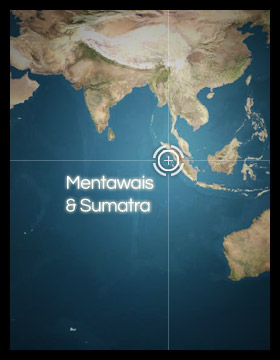 Santa Lusia : 
Pricing & Availability
SANTA LUSIA Charter Inclusions:
Return Airport transfers
12 night charter including all meals
Soft drinks, bottled water, 5 beers per day
Use of all onboard equipment and services of expert surf-guide.
Use of 2 fast tenders!
Boat 1: "Stacia" is a fiberglass speedboat with 200HP outboard (capable of 30 knots+)
Boat 2: A 4.75m long x 2.25m wide aluminium Tender with Yamaha 40hp outboard and centre console steering
Note: The advantage of having these boats means the group can split up and surf different breaks and you can also travel at high speed ahead of the main boat when travelling longer distances to get to the surf quicker and MAXIMIZE SURFTIME!
(Mentawais tax not included Approx $30 paid in port)
Extras:
A Surf Photographer is available on board with professional equipment so you can take your session home with you and get you mates frothing! A DVD with up to 900 Surf and Lifestyle photos will be available for purchase at the end of the trip for $100.usd. This service is optional and up to the individual.
2014 SANTA LUSIA Charter Cost:
**All pricing calculated in Australian Dollars
Offpeak Season: Mar-Apr; Oct-Nov Individual Rate: AUS$2,863.00 per surfer / Full boat Rate (based on 10 surfers): AUD$2,719.00 per surfer
Peak Season: May-Sep Individual Rate: AUS$3,016.00 per surfer / Full boat Rate (based on 10 surfers): AUD$2,866.00 per surfer
Deposit policy Initial Deposit: $800.00 per surfer Final balance due 60 days prior to sailing All Deposits non-refundable
SANTA LUSIA 2014 CHARTER SCHEDULE
(Updated AUG 20, 2014)
 Mar 02 – Mar 14: (Santa Lusia) SAILED
Mar 16 – Mar 28: (Santa Lusia) SAILED
Mar 30 – Apr 11: (Santa Lusia) SAILED
Apr 12 – Apr 24: (Santa Lusia) SAILED
Apr 27 – May 09: (Santa Lusia) SAILED
May 11 – May 23: (Santa Lusia) SAILED
May 25 – Jun 06: (Santa Lusia) SAILED
Jun 08 – Jun 20: (Santa Lusia) SAILED
Jun 22 – Jul 04: (Santa Lusia) SAILED
Jul 06 – Jul 18: (Santa Lusia) SAILED
Jul 20 – Aug 01: (Santa Lusia) SAILED
Aug 03 – Aug 15: (Santa Lusia) SAILED
Aug 17 – Aug 29: (Santa Lusia) SAILED
Aug 31 – Sep 12: (Santa Lusia) BOOKED
Sep 14 – Sep 26: (Santa Lusia) 10 spots available
Sep 28 – Oct 10: (Santa Lusia) 10 spots available
Oct 12 – Oct 24: (Santa Lusia) BOOKED
Oct 26 – Nov 07: (Santa Lusia) 10 spots available
© 2014 Wavehunters Surf Travel, Inc. is a registered California Seller of Travel, C.S.T. Registration # 2060272-40. WAVEHUNTERS SURF TRAVEL . all rights reserved | Privacy Policy