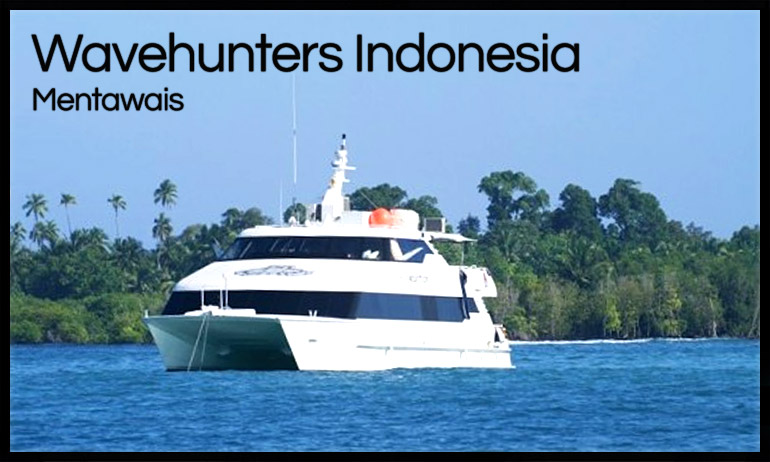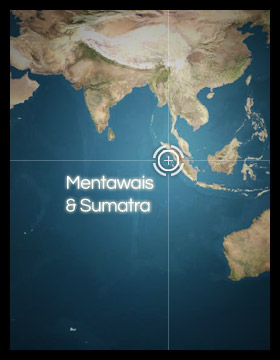 MV Addiction : Pricing & Inclusions
Charter Rates and Schedule
We operate a secure online reservation system for trip deposits. Trip deposits can be made via wire transfer, check, direct deposit, credit card online via our website, or credit card offline. 
By default, 10 spaces are bookable on the MV Addiction. By clicking the link below you will be asked to process a US $500 deposit with an additional $30 service charge, $530 total. To secure the booking the Addiction requires an additional $500 deposit within 7 days of the original deposit, $1000 total per person. You will receive confirmation between 1 - 48 hours after making your online reservation. 
------------------------------------------------------------------------------------------
MV Addiction 2017 Sailings:
MV Addiction Charters include:
Transfers to and from Padang airport
Surf guide
Use of tender for fishing and exploratory trips ashore
Use of fishing and snorkling equipment
Three gourmet meals per day
Snacks and fruit
Non-alcoholic refreshments such as bottled water, hot drinks soft drinks and juices
24 cans of Bintang per passenger
Use of onboard entertainment systems including DVD video and stereo
Use of all MV Addiction onboard equipment and amenities.
Note: Addiction's standard itinerary is the Mentawai Islands chain. For Telos and North Sumatra itineraries a fuel surcharge will be levied to the trip.
MV Addiction Charters exclude:

Photo Service (always available US$200/person)
Video Service (only by prior arrangement)
Airline tickets
Fuel Surcharge (if applicable)
Other Indonesian Taxes which may be levied
Travel Insurance (compulsory for all guests, including medivac coverage and coverage for lost charter days)
Alcoholic Drinks other than Bintang described above. (Passengers are welcome to stock up on beer at local prices prior to departure). Indonesian customs allows the importation of only a single bottle of alcohol per person. Limited wine and spirits may be purchased on board. If requested a wine list can be forwarded for passengers wishing to purchase specific wines and spirits before departure. A minimum of 90 days notice is required for specific orders.
Tips for the crew. Tips typically start around US$50 and up. If you've had a really good time and the crew's been outstanding, let them know! Please give all tips to the captain for dispersal to the crew.


Terms and Conditions
Deposit required to confirm your booking is US$500 PER PERSON/US$8,000 FOR FULL BOAT BOOKING. 2. A 2nd Deposit of $500.00 USD per person is due 7 days after the initial deposit to guarantee the booking and will be charged offline by our office.
The standard trip price is for 10 people only. We can take an extra 2 people (max of 12) for US$4000 per extra person.
Trips that are not full boat bookings usually will have only 10 people but may have up to 12 to accommodate the different size groups.
Trips can be extended for a max of 2 extra nights at US$3750 per night.
Telo fuel surcharge US$3000

Mentawai Surf Tax is NOT included and is due when final payment is made.

Final balance is due 90 days before sailing
No refunds of deposits or payments unless boat does not sail. In the case of cancellation payments may be refunded at the discretion of Addiction Surfing if a replacement booking is obtained.

Travel insurance with inclusion for Medivac is mandatory

; details of Policy- Insurance Company and contact details to be forward to Addiction Surfing 30 days before departure.
Comprehensive Travel Insurance with Trip Cost Protection IS HIGHLY RECOMMENDED.

A current passport with 6 months validity from date of entry to Indonesia required.

Absolutely no drugs of any kind tolerated. Foreigners caught with drugs may face capital punishment or life imprisonment.
RELEVANT LINKS:
Wavehunters Online Booking Center (This links to all the destinations)
Wavehunters Contact Information
BOOKING AND TRAVEL INFORMATION
We operate a secure online reservation system for trip deposits. Trip deposits can be made via wire transfer, check, credit card online via our website, or credit card offline.
•  All online credit card deposits are subject to a one time $30 USD processing charge per person.
•  All offline credit card deposits are subject to a 1.9% processing charge per person.
•  All credit card final payments are subject to a 1.9% processing charge per person.
•  All wire transfers for deposits or final balances are subject to a $10 bank handling charge per transaction. This charge will be waived for group bookings if you send one wire transfers for the entire group.
•  Deposits or Final Payments made by check require no extra fee. All checks can be made out to Wavehunters Surf Travel
 No personal checks can be accepted for tours departing within 30 days. For all tours departing within 30 days, we require credit cards, cashier's check, money order, direct deposit, or wire transfer.
CHECKS
Please include your booking # on the check and mail to:
Wavehunters Surf Travel.
701 Palomar Airport Road Suite 300
Carlsbad, CA 92011 
WIRE TRANSFER OR DIRECT DEPOSIT
Please request details.
PLEASE NOTE
In some instances during the online booking process a specific trip's availability will have changed before a live update is possible. If the dates or trip you've chosen are no longer available we will do our best to find a suitable replacement date or send you a refund within a 48 hour period.
In other instances during the online booking process a specific trip may require a "minimum" number of participants to activate that specific trip package. In this case we will contact you with the details and information about the current status of that trip and do our best to consolidate other individuals and groups to ensure your desired trip proceeds as planned. This is most common in "surf charter" trips which require a certain number of people on the boat before sailing.
FLIGHT INFORMATION
Wavehunters is a full service travel agency capable of handling all of our guest's flight arrangements. Each destination typically requires a specific flight itinerary that needs to be confirmed by Wavehunters prior to departure. If you don't have the time or inclination to deal with setting up your flight arrangements Wavehunters will be happy to coordinate them for you. Simply fill out the flight information section during the online booking process or send us an e-mail with your flight request. [wavehunters@wavehunters.com](wavehunters@wavehunters.com)
TRAVEL INSURANCE
Travel Insurance is required on most Wavehunters trips. We have partnered with Allianz Global Assistance Click on the link to sign up online. For any island destinations or remote areas we recommend you have at least the Virtuoso Classic policy level provide adequate medical-evacuation coverage levels.
WAVEHUNTERS SURF TRAVEL
Want to speak to surfers and agents who have actually been there?
Wavehunters management has collectively visited virtually all of our international destinations and offers unprecedented firsthand knowledge of its trips, or email us individually for expert travel advice. Assistance also available in Spanish or Portuguese. 
Wavehunters are experienced surf travel agents on call 7 days a week, coordinating travel logistics, flights, and other details to ensure our clients have the smoothest experience with nothing left to chance. This is an around-the-clock job for us and we remain on call dedicated to meet our clients' needs all over the world at any given time, from the most routine to the most urgent. Wavehunters' operators are the most experienced and professional in the industry, and they are super keen and ready at each location to get you into some perfect waves, with your safety and comfort our highest priority.
CONTACT DETAILS
Wavehunters Surf Travel. Inc
701 Palomar Airport Road, Suite 300
Carlsbad, Ca 92011
E-mail: wavehunters@wavehunters.com
Phone: 760-494-7391
© 2017 Wavehunters Surf Travel, Inc. is a registered California Seller of Travel, C.S.T. Registration # 2060272-40. WAVEHUNTERS SURF TRAVEL . all rights reserved | Privacy Policy