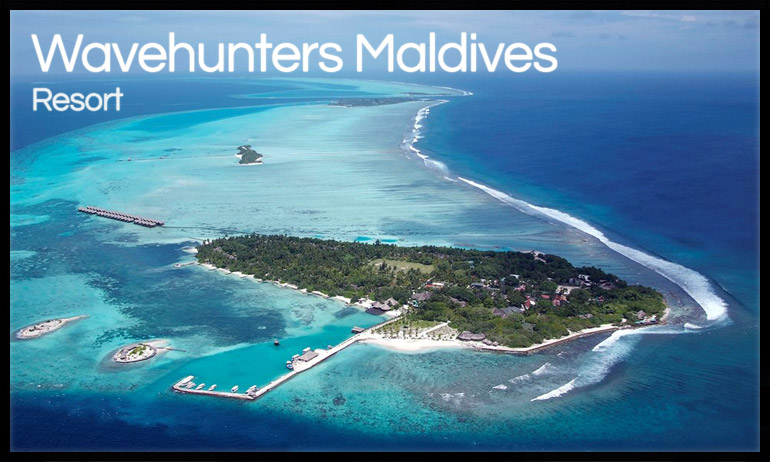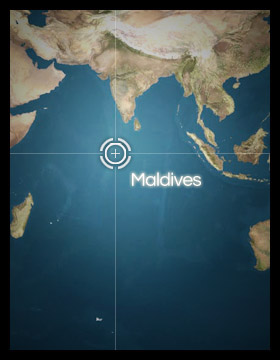 Hudhuranfushi Island Resort Pricing & Availability
2015 Strictly Enforced Surfer numbers in resort. Maximum of 45 surfers on island at all times.
Important Note: All surfers visiting Hudhuranfushi must have surfer package which permits you to surf on-island. Any surfers arriving on the island without a prepaid surf pass will be PROHIBITED from surfing on the island.
Surfer Package no longer includes prepaid boat trips to other surf spots off-island. Dhoni Boat Surf Transfers Payable Direct on Island at USD$75 per day pass with two boat trips (2015 season) and $50 per boat trip (2016 season)
Hudhuranfushi Resort Package Inclusions:
Accommodation in a (Beach Villa OR Lohis Room) at Hudhuranfushi Resort
Return airport transfers by speedboat (approx. 45mins)
Buffet breakfast, lunch & dinner in the Banyan Restaurant daily
3 Snack buffets (morning tea/ afternoon tea/ midnight snack)
All inclusive beverages (House pouring) in the Niyala Bar (10am-Midnight), Beach bar (11am-6pm), Banyan Restaurant (during lunch & dinner) & Lohis bar (11am-6pm) are as follows: Spirits (Whisky/Brandy/Gin/Vodka/Rum) by the glass Wines (Red/White table wines) by the glass, Beer by the glass, Choice of 5 cocktails from the included spirits above. Choice of 5 mocktails, Mineral water by the glass, Cordials (Mango, Orange, Passionfruit & Pineapple) by the glass, Tea/Coffee
Tennis (Daytime court with equipment), Gymnasium, Badminton, Table Tennis, Squash (daytime court with equipment), Pool table & Beach
Volleyball
Current Maldives taxes
The Surfer package includes the mandatory surf pass: Only 45 passes available per day between period 07March and 31 October 2015. This pass gives you unlimited surfing at Lohis surf break which widely regarded as the most consistent wave in the Maldives. Expert and friendly assistance from the dedicated surf-guides, Richard & Amy Kotch who live at the resort from March - October assisted by the local Maldivian surf guides. (Surf pass starts the day after you arrive and you have the wristband the full last day of your resort stay.)
Boat transfer passes can be purchased as you go on island at the World Surfaris office for US$50 for one boat trip or US$75 for two boat trips on that day to the 6 other breaks within 30 minutes. ONLY GUESTS PRE-BOOKED AS SURFERS ARE ELIGIBLE FOR THESE PASSES. There are only 36 spaces available each day with max. 12 surfers per dhoni (3 dhonis available during the surfing season).
Notes:
Standard check out time is 12pm (generally you won't leave for the airport until approx. 8pm). If you want a late check out it is the cost of an extra night. Please advise your consultant if you are willing to pay  for late checkout.
STAND UP PADDLE BOARDS and WAVE SKI'S are NOT permitted on the dhoni boats for surf transfers due to safety reasons. If you surf on this equipment then you will only be able to surf across the channel at Ninjas right. Please be sure to notify your consultant if this applies to you as the surf pass will not be able to be used.
2015 Scheduling and Pricing
SCHEDULING Periods as follows:
Saturday-Saturday- 7 nights *Majority of rooms
Sunday-Sunday- 7 nights
Additional nights (pricing upon request)
Thursday-Sunday OR Sunday-Wednesday- 10 nights (pricing upon request)
Sunday-Thursday OR Wednesday to Sunday- 11 nights (pricing upon request)
Saturday-Saturday-14 nights
---------------------------------------------------------
Season: July 1 - August 31, 2015
Beach Villa Package cost
7 night Package:
Single-   $3,833.00 surfer
Double-   $2,717.00 surfer, $2,031.00 non-surfer
Triple-   $2,531.00 surfer, $1,844.00 non-surfer
Child 2-11 yrs-  $1,784.00 surfer, $1,097.00 non-surfer
Lohis Room Package cost
7 night Package:
Single-   $3,567.00 surfer
Double-   $2,547.00 surfer, $1,862.00 non-surfer
**Over the Water Villas available upon request
Infant (under 2 years): $10.00 per night + GST tax *max. 2 children per Beach Villa or 1 child per Lohis Villa)
---------------------------------------------------------
Season: September 1 - October 31, 2015
Beach Villa Package cost
7 night Package:
Single-   $3,403.00 surfer
Double-   $2,360.00 surfer, $1,903.00 non-surfer
Triple-   $2,186.00 surfer, $1,729.00 non-surfer
Child 2-11 yrs-  $1,491.00 surfer, $1,033.00 non-surfer
Lohis Room Package cost
7 night Package:
Single-   $3,146.00 surfer
Double-   $2,199.00 surfer, $1,743.00 non-surfer
**Over the Water Villas available upon request
Infant (under 2 years): $10.00 per night + GST tax *max. 2 children per Beach Villa or 1 child per Lohis Villa)
**Please inquire for flight inclusive pricing via e-mailing wavehunters@wavehunters.com
or by calling 760.494.7391
2015 Resort Availability

**Please inquire for availability by e-mailing wavehunters@wavehunters.com or by calling 760.494.7391
 Payment Information
-$600 per person (per week) deposit
-Additional deposit adding up to 50% per person due APR 16, 2015
-Full payment due 60 days before trip
___________________________________________________________________________________________
2016 Scheduling and Pricing
SCHEDULING Periods as follows:
Saturday-Saturday- 7 nights *Majority of rooms
Sunday-Sunday- 7 nights
Additional nights (pricing upon request)
Thursday-Sunday OR Sunday-Wednesday- 10 nights (pricing upon request)
Sunday-Thursday OR Wednesday to Sunday- 11 nights (pricing upon request)
Saturday-Saturday-14 nights
---------------------------------------------------------
Season: March 6 - April 2, 2016
Beach Villa Package cost
7 night Package:
Single-   $4,014.00 surfer
Double-   $2,713.00 surfer, $2,351.00 non-surfer
Triple-   $2,499.00 surfer, $2,136.00 non-surfer
Child 2-11 yrs-  $1,545.00 surfer, $1,182.00 non-surfer
Lohis Room Package cost
7 night Package:
Single-   $3,693.00 surfer
Double-   $2,515.00 surfer, $2,153.00 non-surfer
**Over the Water Villas available upon request
Infant (under 2 years): $10.00 per night + GST tax *max. 2 children per Beach Villa or 1 child per Lohis Villa)
---------------------------------------------------------
Season: April 3 - April 30, 2016
Beach Villa Package cost
7 night Package:
Single-   $4,014.00 surfer
Double-   $2,581.00 surfer, $2,219.00 non-surfer
Triple-   $2,375.00 surfer, $2,013.00 non-surfer
Child 2-11 yrs-  $1,479.00 surfer, $1,116.00 non-surfer
Lohis Room Package cost
7 night Package:
Single-   $3,495.00 surfer
Double-   $2,392.00 surfer, $2,029.00 non-surfer
**Over the Water Villas available upon request
Infant (under 2 years): $10.00 per night + GST tax *max. 2 children per Beach Villa or 1 child per Lohis Villa)
---------------------------------------------------------
Season: May 1 - June 30, 2016
Beach Villa Package cost
7 night Package:
Single-   $3,215.00 surfer
Double-   $2,219.00 surfer, $1,856.00 non-surfer
Triple-   $2,054.00 surfer, $1,684.00 non-surfer
Child 2-11 yrs-  $1,298.00 surfer, $935.00 non-surfer
Lohis Room Package cost
7 night Package:
Single-   $2,976.00 surfer
Double-   $2,062.00 surfer, $1,700.00 non-surfer
**Over the Water Villas available upon request
Infant (under 2 years): $10.00 per night + GST tax *max. 2 children per Beach Villa or 1 child per Lohis Villa)
---------------------------------------------------------
Season: July 1 - August 29, 2016
Beach Villa Package cost
7 night Package:
Single-   $3,685.00 surfer
Double-   $2,573.00 surfer, $2,029.00 non-surfer
Triple-   $2,392.00 surfer, $1,840.00 non-surfer
Child 2-11 yrs-  $1,569.00 surfer, $1,018.00 non-surfer
Lohis Room Package cost
7 night Package:
Single-   $3,413.00 surfer
Double-   $2,408.00 surfer, $1,856.00 non-surfer
**Over the Water Villas available upon request
Infant (under 2 years): $10.00 per night + GST tax *max. 2 children per Beach Villa or 1 child per Lohis Villa)
---------------------------------------------------------
Season: August 30 - October 29, 2016
Beach Villa Package cost
7 night Package:
Single-   $3,289.00 surfer
Double-   $2,260.00 surfer, $1,898.00 non-surfer
Triple-   $2,087.00 surfer, $1,725.00 non-surfer
Child 2-11 yrs-  $1,322.00 surfer, $960.00 non-surfer
Lohis Room Package cost
7 night Package:
Single-   $3,034.00 surfer
Double-   $2,104.00 surfer, $1,741.00 non-surfer
**Over the Water Villas available upon request
Infant (under 2 years): $10.00 per night + GST tax *max. 2 children per Beach Villa or 1 child per Lohis Villa)
**Please inquire for flight inclusive pricing via e-mailing wavehunters@wavehunters.com
or by calling 760.494.7391
2016 Resort Availability

**Please inquire for availability by e-mailing wavehunters@wavehunters.com or by calling 760.494.7391
 Payment Information
-$600 per person (per week) deposit
-Additional deposit adding up to 50% per person due APR 16, 2016
-Full payment due 60 days before trip
© 2015 Wavehunters Surf Travel, Inc. is a registered California Seller of Travel, C.S.T. Registration # 2060272-40. WAVEHUNTERS SURF TRAVEL . all rights reserved | Privacy Policy