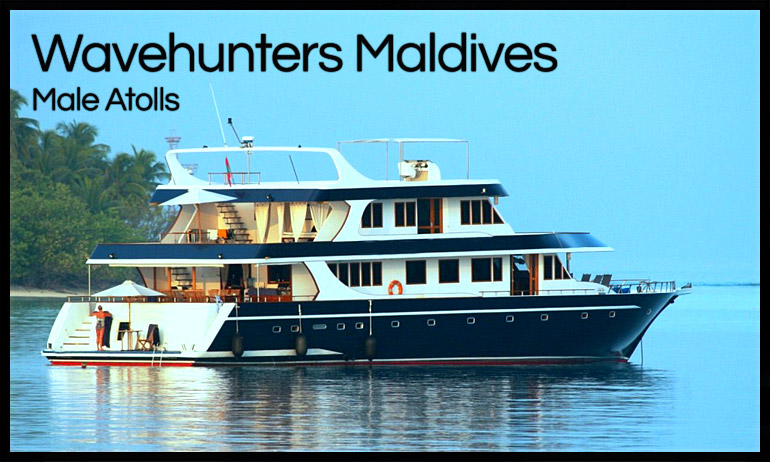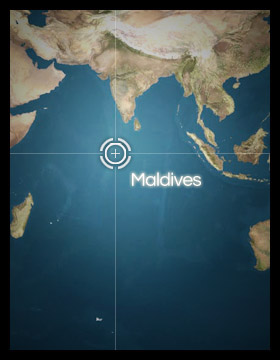 Ocean Divine : 110ft Luxury Cruiser
110 feet of opulent luxury, Ocean Divine offers unparalleled facilities for both surfers and non surfers. Owned and operated by Frenchman David Mesnard, himself a scuba diver and keen surfer, and assisted by a highly professional full time crew that includes a live aboard masseuse, top level chef, and experienced crew, your life aboard will be an experience never to be forgotten.
Accomodation consists of 7 individually climate controlled cabins complete with queen size bed, with well appointed ensuite bathroom. Each cabin is equipped with a plasma screen and DVD player.
Ocean Divine's decor follows an elegant Balinese theme, with beautiful water hyacinth lounges and chairs, complimented with stunning artwork and fittings. The main lounge area with mahogany floors, boasts a huge plasma screen where you can view your days surfing (filmed by on board staff), while enjoying a cool beer, or for the ladies, a glass of champagne.
The spacious aft area on the main deck acts as the principle dining area. Breakfasts are sumptuous, lunch is buffet style, and dinners are of the highest gourmet standard.
The Ocean Divine's bar is fully stocked with a range of champagnes, Cognacs, beers and spirits, all available 24 hours.
Ocean Divine has 1 x Dingy – 18' with 85hp
Game fishing gear is onboard for the serious angler and the Maldives offer a vast array of game species of all sizes.
If you would like to learn to scuba dive then you can complete your PADI ticket whilst onboard Ocean Divine. (Advanced notification required.) David is also a very accomplished FREE DIVER and is happy to pass on his expert knowledge to anyone onboard. This could be of particular interest to surfers who would like to learn to hold their breath longer when in serious hold down situations.
PAMPER PAMPER PAMPER
We realize that non surfers/divers sometimes are neglected on surf trips whilst their pleasure/adrenalin seeking partners are having the time of their lives surfing. One thing is for certain, the non surfers on Ocean Divinewill be happy to see their partners depart for a surf in the morning so they commence their days pampering in the Ocean Divineday spa complete with masseuse. Spa treatments will be at additional cost.
WEEKLY DEPARTURES:
Ocean DivineSurfaris will operate from April till October (the peak Maldives surf season). Charters are 7 night durations with scheduled Monday to Monday departures..
Example itinerary as follows:
Day 1 / Arrive Male – usually in the evening on Singapore or Malaysian airlines. Met on arrival by 52' boat and transferred to Ocean Divinein Male' Harbour. Welcome drink on arrival then off to sleep.
Day 2 - Crew will up-anchor at first light and relocate Ocean Divineto the surf region (North or South Male' atoll). By approx. 6.30am surfers will be able to jump in for their first surf.
Days 2 to 8 - 7 days cruising the Nth and Sth Male' atolls, surfing, fishing, beachcombing and enjoy the luxuries of Ocean Divine.
Day 8 - After lunch at approx. 2pm, Ocean Divine returns to Male' to get reprovisions/re-fuel etc. for the next trip commencing that evening. Ocean Divine will drop guests off at a beautiful Male resort to swim a the pool, take showers, eat dinner and get transferred to their flight later that evening (approx cost for resort day pass (US$50-60 depending on dinner or not paid by client at hotel).
BOOKING DETAILS :
Individual bookings - Ocean Divine will operate with a minimum of 8 passengers and Maximum 14 Individual couples are welcome to book on to scheduled departures. If minimum numbers are not met 60 days prior to departure alternative dates or full refunds will be offered.
Group bookings - You will need to pay for a minimum of 13 spaces to have SOLE USE exclusivity for your own group/Maximum 14– Maximum 12 surfers. If your group size is less than 13 then you will pro-rate the price eg: 10 passenger group, 13 spaces divide by 10 = per person rate. GROUP BONUS: 1 FREE SPACE FOR FULL GROUP OF 14 . EG: 14 TRAVEL/13 PAY.
© 2016 Wavehunters Surf Travel, Inc. is a registered California Seller of Travel, C.S.T. Registration # 2060272-40. WAVEHUNTERS SURF TRAVEL . all rights reserved | Privacy Policy