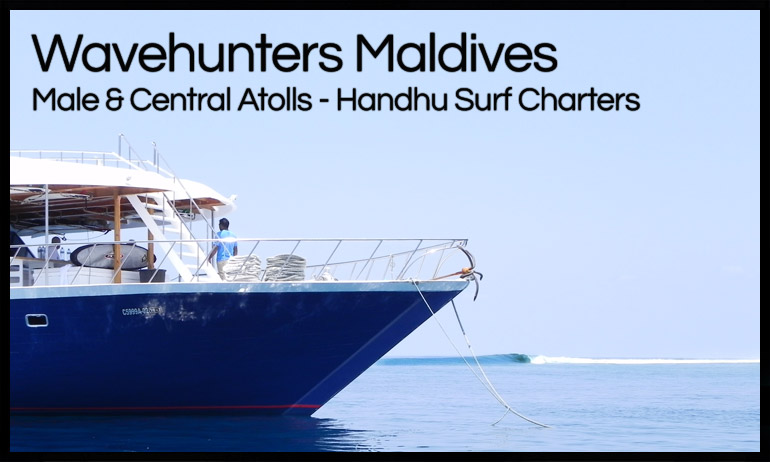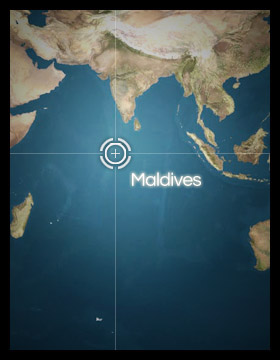 Handhu Surf Charters
Yacht: Handhu 90ft
Location:
North & South Male, Meemu & Laamu Atolls.
**Trips will start/stop in Male' and end in Laamu Atoll (with domestic flight back to Male) or reverse direction. This means no back-tracking and time wasted returning by boat back to Male.
**Handhuwill be in Gaafu Dhaal Outer Atolls March/April with amazing SUPER uncrowded surf and good wind conditions!!
Please check here for dates and pricing: http://www.wavehunters.com/maldives-surfing-outer-atolls/handhu-surf-charter-pricing/
_____________________________________________________________________________________________________
2017 Handhu Charter Schedule
14-25 May Laamu-Male: 12  spots - $2,919pp
4-15 Jun  Laamu-Male: 12 spots - $2,919pp
18-29 Jun  Laamu-Male: 12 spots - $2,919pp
2 -13 Jul  Laamu-Male: 12 spots - $2,919pp
16 -27 Jul  Laamu-Male: 12 spots - $2,919pp
30 Jul-10 Aug  Male-Laamu: 12 spots - $2,919pp
13-24 Aug Laamu-Male: 12 spots - $2,919pp
3-14 Sep Laamu-Male: 12 spots- $2,919pp
Male to Laamu Atoll 11 night trips and Laamu to Male Atoll 10 night trips + 1 night Male (sometimes midnight flight instead of hotel):
Group Discount Pricing:
Group of 9: $2,918.00 pp- Exclusive Use of the Boat w/9pp if no other individuals booked
Group of 10: $2,661.00 pp- Exclusive Use
Group of 11: $2,567.00 pp- Exclusive Use
Group of 12: $2,489.00 pp- Exclusive Use
NOTE: 3% discount for cash payments (Check or money order, Direct deposit or Wire transfer)
*Contact Wavehunters for air-inclusive pricing
Handhu Central Atolls Charter Inclusions:
11 night Charter Male-Laamu OR Laamu-Male on board 90' boat Handhu
One way domestic flight - Maximum surf board BAG length 8'
Twin share cabins with ensuite
3 meals daily
1 large bottle of drinking water per day
Use of all onboard equipment 
Services of Expert local surf guide
Trips depart from Male Airport at approx. 10pm
Trips return to Male at approx. 9pm
MINIMUM OF 6 PASSENGERS FOR GUARANTEED DEPARTURE
MINIMUM OF 10 PASSENGERS FOR SOLE USE GROUP (8% GST local tax is added to all extra activities and beverages), could change without warning
Charter Notes:
1) Handhu will take a maximum of 12 surfers for individual bookings
2) Minimum of 6 travelers to sail
3) Minimum of 9 travelers for exclusive use of the boat. Maximum of 12 passengers.
 4) $800.00pp non-refundable deposit to guarantee charter
5) Final balance due 60 days prior to sailing
6) VALID PASSPORT WITH 6 MONTHS VALIDITY REMAINING ON IT FROM DATE OF ENTRY IN THE MALDIVES REQUIRED
© 2016 Wavehunters Surf Travel, Inc. is a registered California Seller of Travel, C.S.T. Registration # 2060272-40. WAVEHUNTERS SURF TRAVEL . all rights reserved | Privacy Policy