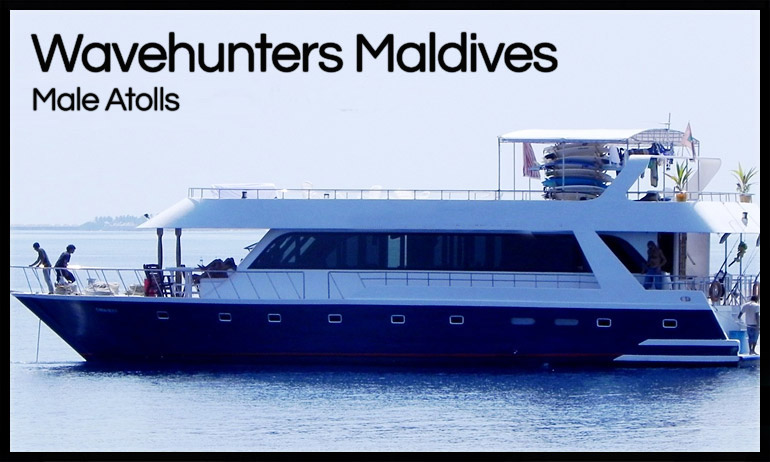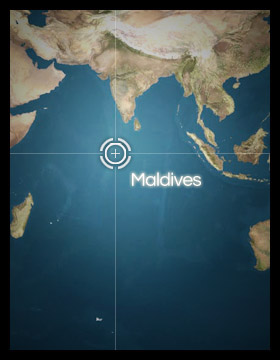 Handhu Fahli : 78ft Power Cruiser
7 night Male Atolls budget charters with Aussie guide
Let the Handhu Fahli guide you to the best waves on offer in the Male atolls. This is the best budget trip in the Maldives with a crew with vast experience catering to surfers.
About Handhu Fahli
Male Atolls In spite of the rising running costs in the Maldives due to the massive hike in fuel prices, Handhu Fahli trips are still extremely affordable and will operate with a minimum of five/maximum of 10 passengers. Group discounts apply for groups of 10.
Handhu Fahli was launched in 2005. She is the sister boat of Handhu and almost identical in layout with five air-conditioned and fan-cooled twin cabins with ensuite bathrooms and upper air-condtioned saloon/lounge with TV, DVD and stereo. The outdoor shade areas provide a great place to chill between surfs and the aft deck is a great fishing platform.
The captain and crew of Handhu Fahli have been catering to surfers for the past three years and are a great bunch of characters who are eager to please.
Food is a mix of local and western dishes with plenty of it to refuel you after surfing up to eight hours per day. The Male atolls host over a dozen quality breaks and Handhu Fahli charters will give you an opportunity to sample these.
Handhu Fahli Specs
Size Length : 78 ft / width 22 ft
Cruising speed : 10 knots
Guest cabins : 5 cabins (10 passengers) with attached toilet and shower with hot and cold water
Crew : 1 captain, 1 chef, 2 crew, 1 surf guide
Equipment : 1 engine 225 hp (Cummins), 1 fibreglass dinghy with 15 hp outboard engine, 1 desalination plant (4800 litres per day), 2 soundproof marine generators (22.5 kW and 17.5 kW), 5 air-conditioned cabins and restaurant, expresso coffee machine, snorkelling and fishing gear, TV, VCD/DVD player, video cassette player, hi-fi system, washing machine.
Navigation and Communication : CB radio, mobile phone, GPS, searchlight, binoculars, plotting tool kits, compass and charts.
Non-surfing activities : Night fishing, snorkelling, barbecue on desert islands, island hopping, visits to resort islands, visits to uninhabited islands and local fishing villages.

© 2016 Wavehunters Surf Travel, Inc. is a registered California Seller of Travel, C.S.T. Registration # 2060272-40. WAVEHUNTERS SURF TRAVEL . all rights reserved | Privacy Policy