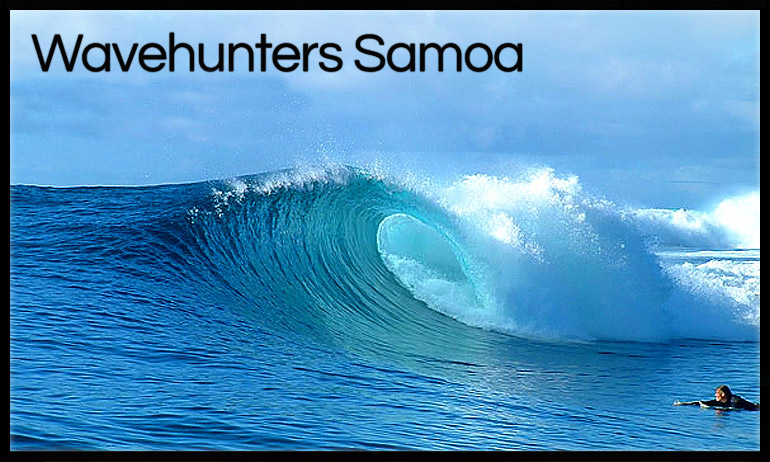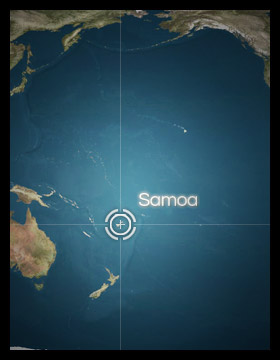 Sa'Moana Resort : Pricing & Availability
SA'MOANA RESORT RATES & PACKAGES
SURF PACKAGE SPECIAL! SURF HOUSE- Dorm style accommodation. COST: Only AUD$140 per person per night! This AWESOME package includes: tropical & hot buffet breakfast daily, set menu for lunch and dinner, bottle of water per day, ½ day surf tour (north or south side – wherever the surf is!), accommodation in the Surf House and airport transfers. The Surf House is our budget dorm style accommodation. It has 2 bunks in each of the 2 bedrooms sleeping a maximum of 8 persons total. It has a very simple kitchen with tea/coffee making facilities and a fridge. The lounge room has a lounge and stereo.
-------------------------------------------------------------
Sa'moana Resort Base package price includes
Airport Greeting and Roundtrip transfers to Sa'Moana Resort (45min from airport)
Beachfront Bungalow accommodation
Tropical & Hot Buffet Breakfast daily
Use of all resort facilities and amenities
All taxes
Sa'moana Resort Base package price excludes
Lunch and dinner
Drinks
Adventure or Cultural Tours (pay a-la-carte)
Local Surf tours*/ "Pay as you go": AUD$45/day per person. See below for details.
Internet: Wifi in the main bungalow available through Island telecom provider. The cost is ST$40 (Approx. USD$17) for a 2 hour pass card.
-------------------------------------------------------------
Nightly rates per Bungalow
Pool view Bungalow (1 Queen bed): AUD$230.00 per night (Max 2pp)
Hibiscus Bungalow (1 double + 2 twin beds): AUD $300.00 per night (Max 4pp)
Family Bungalow 1 and 2 (Mezzanine double bedroom and downstairs 4 single beds): AUD $400.00 per night (Max 6pp)
Frangipani Bungalows 1 and 2 (2 or 3 beds upon request): AUD$272.00 per night (Max 3pp)
Alofa Bungalow (1 queen bed): AUD $365.00 per night (Max 2pp)
Beach House (3 bedrooms w/ 1 queen bed each): AUD $650.00 per night (Max 6pp) *Additional inclusions for Beach House guests: complimentary mini bar and fruit basket upon arrival and complimentary bottle of water per person per day
Notes:
1) 3 night minimum stay
2) All prices are Australian Dollars please inquire for current exchange rate
3) Please inquire for flight pricing
Internet & Business Center
Sa'Moana Resort is pleased to offer fast ADSL internet (2.0Mbps) w/WIFI service in the main deck and bar areas. Sa'Moana's Gift Shop/Internet Café charges are ST$10 per 30 minutes. Faxing, copying,printing is ST$2 per page. The Gift shop is air-conditioned and quiet. ONE computer station, printer and fax plus a VOIP phone. "Power users" requiring the internet for business purposes are advised to bring their own laptops and use the WIFI service.
Flight Scheduling
Honolulu departures w/Air Pacific (Nonstop)*
1x weekly:
Depart Honolulu: Friday 8:10am; Arrive Apia, Samoa: Saturday 12:35pm
Depart Apia, Samoa: Saturday 1:40am; Arrive Honolulu: Saturday 7:00am
Surf 6.5 days on Samoa
*Forced overnight layover in Honolulu on outbound if originating from LAX or other US city on another carrier
-------------------------------------------------------------------------------
SURFING TOURS:
Local Surf Option
Pay as You Go Surfing
Surf trips are purchased directly on a pay as you go basis at SAT120 approx A$45 pp per trips up to 4 hours. This offers great flexibility for example if you are travelling with a family or with your non surfing partner you may opt not to take a trip on a particular day or if surf conditions are poor and the 'expert' surf-guides call a 'NO SURF DAY'. Wavehunters clients have a 'Guaranteed space on the trips if you pre-advise us in advance you will be surfing. Surf trips are weather, swell and tide dependent and operate with a min. of 2 people and max. of 6 people.
14 waves: 8 lefts/6 Rights including Special K, Mal's, Kiddieland, Piggies, Pebbles, Barras, Suck outs, Wakas, Coco's, Inner Siumu Lefts, Outer Siumu Lefts, Siumu Rights, Tautua's, and Boulders accessed van, zodiac or our 34ft aluminium twin hull boat with full shade canopy.
Also available are the free surf spots out front, or within walking distance from the resort. Resorts (left and right peaks), Robbo's Right, and Village Lefts.
Guests of Sa'Moana Resort will receive professional guiding service with access to an abundance of surfing options surrounded by the raw natural beauty of the island. We can offer every surfer the thrill of surfing some of Samoa's premier waves and the adventure of a trip to mystic offshore reefs to surf amazing waves, a holiday to remember and see amazing scenery. We do this by mixing surfing and touring, offering the surfer guest with a family practical options to ensure that they experience both the surfing and family holiday times that are so special in Samoa.