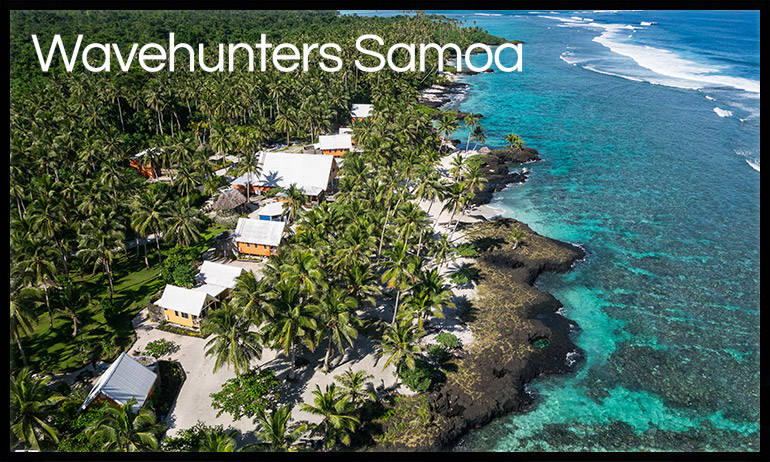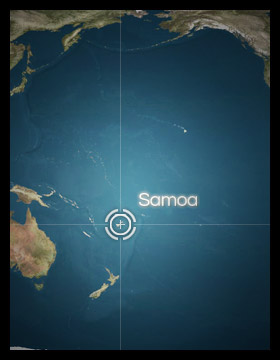 SA'MOANA RESORT RATES & PACKAGE
Surf X Sa'Moana All Inclusive Package (Based on "Surf House" Dormitory Accommodation)
Surf X Inclusions:
Accommodation in the Surf House (1 bedroom downstairs, 2 bedrooms upstairs)
Airport/ferry transfers (arrival & departure – 24 hour service)
Tropical Breakfast daily
Lunch & Dinner from the Sa'Moana a la carte menu (1 main per meal)
½ Day Surf Tour
1 complimentary bottle of water per person in room daily
Uncrowded waves
Free use of snorkel gear and kayaks
Full use of Sa'Moana Resort's fully licensed Bar & Restaurant
Full use of pub size Pool Table, Infinity Pool and Volley Ball gear
We have two boats – a 24 foot fibreglass boat and a 28 foot fibreglass boat.  One will be dedicated to the Surf X guests.
RATE (SURFER):
USD$870.00 per person for 6 nights-6 days 
USD$145.00 per person per additional night
 -----------------------------------------------------------------------------
Sa'Moana Surf Packages with Private Bungalow Accommodation
SPECIAL:
Now - January 31 , 2016
Deal: Stay 6 Pay 3*!! 
*Excludes Beach House- 40% off beachhouse
February 1st –  March 25th, 2016
Deal: Stay 5 Pay 4!!
Deal: Stay 7 Pay 5!!
Conditions:
Sale dates: till November 25, 2015
Travel dates: as above
Valid for new bookings only
Subject to availability at time of booking
Not combinable with other offers
Offer relates to accommodation only, not meals or tours.
Sa'Moana Resort Bungalow Rates
Pool view bungalow (1 queen bed)
Nightly:
1pp: USD$303.00
2pp: USD$199.00 per person
6 nights:
1pp: USD$1,918.00
2pp: USD$1,244.00 per person


Alofa bungalow (1 queen bed)
Nightly:
1pp: USD$367.00
2pp: USD$231.00 per person
6 nights:
1pp: USD$2,302.00
2pp: USD$1,436.00 per person


Frangipani bungalow (1queen + 1 twin bed)
Nightly:
1pp: USD$339.00
2pp: USD$217.00 per person
3pp: USD$176.00 per person
6 nights:1pp: USD$2,134.00
2pp: USD$1,352.00 per person
3pp: USD$1,091.00 per person


Family bungalow (1 queen bed in loft + 2 x bunk beds down)
Nightly:
2pp: USD$273.00
3pp: USD$214.00 per person
4pp: USD$184.00 per person
5pp: USD$166.00 per person
6 nights:
2pp: USD$1,688.00
3pp: USD$1,315.00 per person
4pp: USD$1,129.00 per person
5pp: USD$1,022.00 per person
Beach house (3 bedrooms)
Nightly:
2pp: USD$335.00 per person
3pp: USD$255.00 per person
4pp: USD$215.00 per person
5pp: USD$191.00 per person
6pp: USD$175.00 per person
6 nights:
2pp: USD$2,060.00
3pp: USD$1,563.00 per person
4pp: USD$1,315.00 per person
5pp: USD$1,171.00 per person
6pp: USD$1,075.00 per person


Sa'moana Resort Base package price includes
Absolutely Beachfront Bungalow accommodation
Airport/ferry transfers (arrival & departure – 24 hour service)
Tropical Breakfast daily
Lunch & Dinner from the Sa'Moana a la carte menu (1 main per meal)
½ Day Surf Tour
Uncrowded waves
Complimentary mini bar upon arrival
Complimentary Fruit basket upon arrival
Bottled water daily per person in room
FREE use of our kayaks and snorkel gear
Taxes
Sa'moana Resort Base package price excludes
Drinks
Adventure or Cultural Tours (pay a-la-carte)
Additional Surfing tours (by Sa'Moana Boats or Vehicles)
Internet: Wi-Fi powered by Digicel (Internet/phone company) which is fast and reliable throughout the entire resort and 1 hour is ST$20.00 paid direct by cc, then we also have 1, 3 & 5 day access passes which the guest pays direct via their cc. We have signs at reception and in their rooms on pricing and the simple steps on how to connect. 
Notes:
1) 3 night minimum stay
2) Please inquire for flight pricing
Flight Scheduling  (Schedules subject to change without notice)
Honolulu departures w/Air Pacific (Nonstop)*
1x weekly:
Depart Honolulu: Friday 12:15am (00:15hrs); Arrive Apia, Samoa: Saturday 6:15am
Depart Apia, Samoa: Friday 5:45pm; Arrive Honolulu: Friday 3:45pm
Surf 6.5 days on Samoa
*Forced overnight layover in Honolulu on outbound if originating from LAX or other US city on another carrier
-------------------------------------------------------------------------------
Surfing Experiences
Surf Tours - 

Note: Surf tours are scheduled based on tides/conditions.  We closely monitor all the factors and give you information the day/night before.  While you're here we make sure you are always up to date on the tides/conditions.
Come surf 14 waves: 8 lefts/6 Rights including Special K, Mal's, Kiddieland, Piggies, Pebbles, Barras, Suck outs, Wakas, Coco's, Inner Siumu Lefts, Outer Siumu Lefts, Siumu Rights, Tautua's, and Boulders accessed by our 24ft or 28ft single boats or by car.

Also available are the free surf spots out front, or within walking distance from the resort.  Resorts (left and right peaks) and Village Lefts.

Surf Zones We Can Access!
South Surf Zone - Can now be surfed in a wider range of tides and with quick reaction to changing conditions. We can navigate through the lagoons to access a number of spots within a small amount of time thus giving us the ability to surf multiple spots throughout the session. This zone includes Coco's, Pebbles, and Boulders.

South East Zone - With access to Devil's Island lefts, Rusty's Right and 2 other quality spots, in addition to a number of rarely surfed waves within easy paddle out distance.

Wild East Zone - Surf spots located in-between offshore volcanic islands offering 13 breaks with vast tidal surf-able ranges surrounded by loads of marine life and spectacular views. We can also access Chewy's Right and Namu's Left.

North East Zone - We can paddle out to smaller mellower point break style waves suitable for longboards or mals, or for the older or young surfers with a few heavier options when the swell picks up in size.  These spots are nestled amongst some of Samoa's most pristine scenic bays. Including the multi-surf spots of Tiavea Bay and epic scenery of Fagaloa Bay.

North Zone - Access to a multitude of waves offering different tidal and skill levels from fun, playful user friendly waves to stand-up tubes. These waves are user friendly being close to shore for easy paddle out.  Spots include Dragon's Breath Right and Pipes Left.

North West Zone - We have access to quality waves on far offshore reefs which are newly discovered and offer potential for more discoveries. Depending on the season these waves offer fun rippable rides to fast racing tubes. Spot's include Lighthouse Left and Ula's Rights.

West Coast Zone - This area offers up outer reef set ups with deep water bombies for a huge range of options for surfers seeking a mellow wave experience and those willing to seek and discover more.  These reefs sit between the scenic isles of Manono, Apolima, and the Big Island of Savai'i and are offshore in the prevailing winds.

South West Zone - Includes hard to reach spots such as Ytops (left) and Spot X (right), with a few smaller wave options along the way offering a range of waves for most surfing levels. Scenic remote jungle bays with beaches heighten the surf experience of being the only surfers in the line-up.

Guests of Sa'Moana Resort will receive a professional and safety conscious guiding service with access to an abundance of surfing options surrounded by the raw natural beauty of the island. We can offer every surfer the thrill of surfing some of Samoa's premier waves and the experience and adventure of a trip to mystic offshore reefs to surf amazing waves, a holiday to remember and see amazing scenery. We do this by mixing surfing and touring, offering the a group of mates or the surfer guest with a family, practical options to ensure that they experience both surfing and a fantastic holiday experience that is so special here in Samoa.
© 2015 Wavehunters Surf Travel, Inc. is a registered California Seller of Travel, C.S.T. Registration # 2060272-40. WAVEHUNTERS SURF TRAVEL . all rights reserved | Privacy Policy