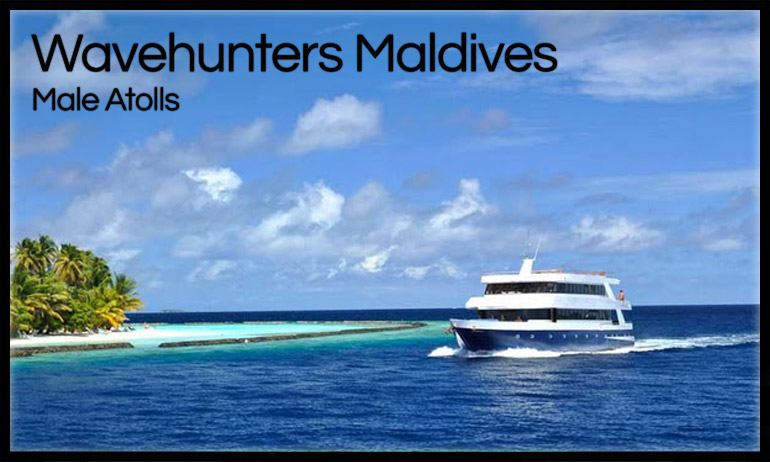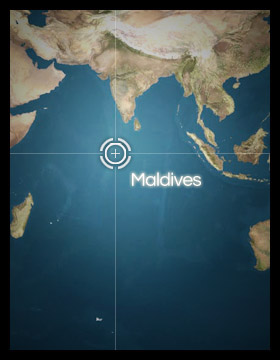 Manta : 105 ft Deluxe Power Cruiser
Manta Cruise offers great value

New boat, great Value, expert crew and guaranteed departures on all trips
Manta Cruise is luxury at its best and was launched in 2006 season and refurbished for the 2009 season. She can accommodate up to 18, but we put a maximum of 14 surfers onboard to maximize standard and comfort and ensure no crowds. Manta offers very spacious living with 3 levels of rooms & entertaining areas. Manta is a great vessel and fully equipped to cater for your every need. Manta Cruise offers the excellent comfort, generous space and attentive service that regular guests have come to expect. All cabins are air-conditioned, the interior design is functional and tasteful and the cuisine is mouth-watering. Cruising onboard the Manta you will get treated. Sit back, relax in comfort with spacious living areas, mouth watering dishes to fuel epic surfs and then bunk down in air-conditioned comfort. The Maldives is an amazing destination and no words could do the place justice but a stay on the Manta will.
Luxury at affordable prices
Manta comes at a real bargain, luxury usually has an unrealistic price tag attached. Manta provides expert service, mouth watering food, super comfortable beds at a reasonable price that will exceed your expectations.
Experience Counts
Manta employs a local surf guide with tons of experience. Your guide knows the Maldivian surf in all conditions guaranteeing that you get the best waves possible on the day. Manta delivers for anyone dreaming of the aqua marine waters of the Maldives and fishing, snorkeling and even diving are available to sate any water enthusiasts dreams. Manta aim to have you surfed out and exhausted each day so that all you can do is fall on your delicious food and sleep soundly all night and prepare for another surf packed day.
Cabins
All cabins have en-suite bathrooms and individually controlled air-conditioning. There are seven cabins on the lower deck which can be used for double or twin births, and two suites on the upper deck which are much more spacious and have double beds. The interior of your cabin will serve as a home away from home whilst you stay onboard the Manta. Comfort in every corner, neat, tidy and relaxing - you couldn't ask for more.
Cabin Types : 5 Twin Rooms, 2 Double Rooms, 2 Suite Rooms ( Double ). All the cabins have:
Air-conditioning
Portholes (lower deck) or windows (upper deck)
Room service
Private bathroom with hot water shower
Hand basin and towels
Bedside lights
Wardrobe and mirror
3 Prong UK-style mains outlet 220 volts - 24 hours per day
The Vessel
Manta was built in 2006 so she's a bit of youngster but has already gained a reputation for being ultra comfortable, super spacious and elegantly outfitted. The recent refurbishment in 2009 enabled the Manta to accommodate for a more discerning client making sure that you feel like a king as you cruise through the Maldives.
Apart from surfing the epic waves of the Maldives you'll have plenty to do on Manta; Chill under the sun on one of the many sundecks, enjoy a drink at the bar, dine under the stars on a warm tropical night or grab some surf motivation and watch a DVD and listen to your favorite tunes. Don't forget your in the Maldives one of the most desirable hot spots in the World so enjoy a rare glimpse into Maldivian culture and request a culture show or lose yourself in the clear aquamarine water and go snorkeling or fishing (Including night fishing)the key is to relax, cruise, take it all in and surf out the stress.
Other activities can be arranged so don't hesitate if you got something you're really looking forward to on your Maldivian get-a-way speak up and leave the rest to the Manta!
The Surf
Expert surfguide to find you the best waves each day
This region of the Maldives experiences a similar surf season to Indonesia. The best waves can be had from March to October, with the biggest swells likely to occur in June/July/August. During these months the conditions are predominantly off-shore all day and the swell direction is mainly South South East (SSE). The surf generally ranges in size from 2-8 feet, however bigger days have been experienced.
A great variety of reef breaks exist ranging in intensity from quite mellow shreddable walls to gnarlier hollow pits. There is something for everyone.In the North Male atoll, between Male and Thulhusdhoo is an assortment of 7 breaks.
Jailbreaks is a classic right-hander that was previously off limits. A long down the line right-hander with 3 distinct sections including a mid barrel section. Rides of up to 300m can be had when it's lining up.
Honkys is located near HP reef just North of Himmafushi Island. It is a fast wrapping left at 4-6ft and needs the right swell direction. Worth checking if Sultans is crowded.
On the other side of the channel you have Sultans. An easy right-hand take off which leads you to an intense wrapping section at the end. Breaks 3-8ft. Please note: this wave is the most protected from the southerly winds in the North Male atoll and collect the most swell, so go there if it is small.
20 minutes further North you will find the right-hander known as Ninjas which breaks off Kani Resort. A mellower right-hander which can be quite fickle.
25 minutes north of Lohifushi are 2 breaks opposite each other at a reef pass. The right-hander known as Cokes (Colas) breaks 3-10ft and is fairly protected from the southerly winds that may affect other breaks. This wave has been well photographed and is the hollowest in the North Male atoll. This will test your tube-riding ability. The left hander known as Chickens is probably the fastest wave in the North Male atoll. This wave holds swell size from 3ft to well over 10ft and provides rides up to 500m long.
Over the months of Jun/Jul/August the North Male atoll surf breaks are getting busier due to the European Summer holidays. Many nationalities of surfers flock to the Maldives over this period. The surf at this time is VERY consistent and can accommodate a large number of surfers spread-out over the 7 breaks in the atoll. If you are after less crowded conditions Mar/Apr/May/Sep/Oct are recommended. The swell over this period may not be as consistent as Jun-Aug however good waves certainly still exist at this time.
The South Male atoll also several great set-ups that on LARGE swells will be 2' smaller than North Male breaks, however without any CROWD FACTOR. World Surfaris surf-guides have experience in this region and can make recommendations accordingly. It is only a 2 hour trip from Nth Male atoll breaks to the Sth Male atoll breaks. The breaks around Kandooma Resort are quite fickle however on a good solid SE swell it can get good down there.

How to Book:
1.  THERE ARE FOUR WAYS TO MAKE A RESERVATION
A. BOOK ONLINE: Click the "BOOK ONLINE" button on the right side or bottom fo your desired destination/option and follow the instructions to make a deposit using our secure online reservation system.
B. SUBMIT A TRIP INQUIRY: Fill out the "Trip Inquiry" form on the right side of the page or under the "Booking Info" section on the top menu. Wavehunters will get back to you as soon as possible, usually within 24 hours.
C. SEND US AN E-MAIL: Send your questions and trip inquiries to wavehunters@wavehunters.com.
D. GIVE US A CALL: We are located in Carlsbad, California, USA. 1-760-413-1513
2. CONFIRM DATES AND MAKE DEPOSIT: Before you book online please double check that the trip you want and the dates you need match up. If you make a reservation online you will pay the deposit by credit card. We can also process credit cards offline, take checks made out to "Wavehunters Surf Travel", and we accept wire transfers, cashier's checks, money orders, or direct deposits. 
3. SEND US YOUR INFORMATION: During the booking process we strive to make everything as simple and easy as possible. When you're ready to make your reservation please have your passport ready as we will need the number, expiration date, and country of issue. We will also need your flight itinerary (if we do not help set it up) as well as a few destination specific questions. If you are travleing with a group please specify the number of people in your group and their names.
4. MAKE FLIGHT RESERVATIONS (AS NEEDED): Wavehunters is a full service travel agency capable of handling all of our guest's flight arrangements. Each destination typically requires a specific flight itinerary that needs to be confirmed by Wavehunters prior to departure. If you don't have the time or inclination to deal with setting up your flight arrangements Wavehunters will be happy to coordinate them for you. 
5. MAKE FINAL PAYMENT: You final payment is due two to four months prior to your trip's departure depending on which trip you are on. Once that's in along with the requested information you're all set to go!
6. SHOW UP: Rule #1 is to remember to not miss your flight and remember to have a passport with at least 6 months left before the expiration date.
7. SURF: Once you're at your destination the only thing you should have to to worry about is what board you should ride and where to surf. Have fun!

© 2019 Wavehunters Surf Travel, Inc. is a registered California Seller of Travel, C.S.T. Registration # 2060272-40. WAVEHUNTERS SURF TRAVEL . all rights reserved | Privacy Policy