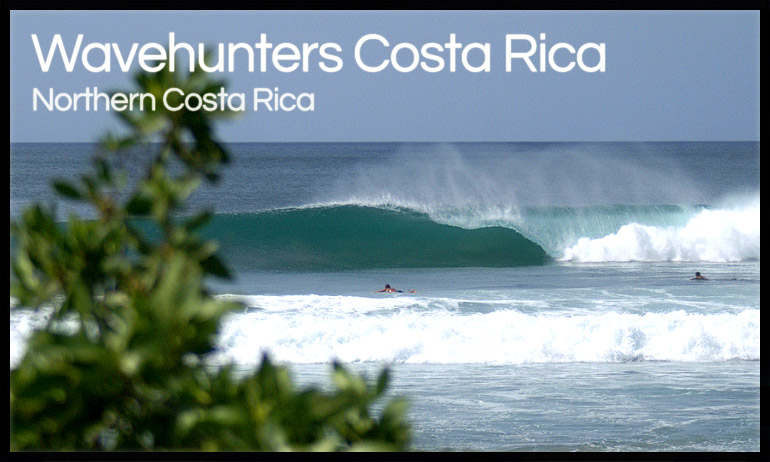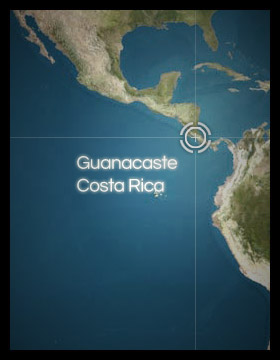 Wavehunters Guanacaste, Costa Rica : Pricing
The Wavehouse, Playa Negra, N. Costa Rica
Availability
Present - SEP 5 Available
SEP 5 - 12 Booked
SEP 12-Nov 18 Available
Nov 18 - Nov 27 Booked
Nov 27 - Dec 19 Available

Dec 19 - Jan 2 Booked
Jan 2 or later Available

**Spots are filling up, some weeks only have limited spots, please inquire at wavehunters@wavehunters.com for specific dates.

Base Package Includes
Air-Conditioned accommodations with safe.
Depending on group size accommodations will be from among the following: 
Whole House: 5br/4ba (7pp or more); Main House: 3br/3ba (5-6pp); Guest Wing: 2br/1ba (2-4pp); Individual room (1-2pp)
Amenities: Free wireless internet, Flat panel TV's in common areas & Master Bedroom, Pool w swim up bar, 24-hour gated community, housekeeping every other day or 3x weekly
Liberia Airport Pick up/ drop off (1 roundtrip transfer per group only)
Costa Rican style Breakfast (pancakes, fruits, eggs, gallo pinto, granola, toast, juice, coffee, etc...)
Dinner with (1)salad, (1) entrée, (1) soda
(1)liter of bottled water per week per guest with unlimited refills from 5 gallon water coolers in house
Full Day Surf Tours with private guide (Surfing instruction or coaching are available for Additional Cost)
NOTES:
Prices are per person on shared accommodation
1 Airport transfer per group (Liberia). Extra airport transfers from Liberia airport are $100 each way. San Jose airport transfer is $250 each way per group. Free pickup from Tamarindo airport.
Surfboard rentals available: $20/day or $100/week. Nice quiver of high performance shortboards, longboards and fun board shapes.
Booking Policy
50% deposit to guarantee booking. Final balance is due 45days in advance of arrival. If booking inside 45 days full payment is required at time of booking.
Wavehouse Tour Pricing
7 Night Surfer Special/Individual rate:
1 person: $1,795.00
2 persons: $1,695.00 per person
3 persons: $1,595.00 per person
4 or 5 persons: $1,295.00 per person
6 persons+: $1,195.00 per person

Notes:
1) Based on run-of-house twin-share accommodation.
2) Bookings must be 7 nights from a Saturday-Saturday for surfer special.
3) For shorter stays or schedules other than Saturday-Saturday please use 4 night base package + extra nights pricing below.
4 nights/5 days Base Package:
1pp: $1,495
2pp+: $1,295 per person
6 nights/7 days Base Package:
1pp: $1,795
2pp+: $1,595 per person
9 nights/10 days Base Package:
1pp: $2,195
2pp+: $1,995 per person
Extra Nights: $195.00 per person
Please inquire for group discounts for 4pp or more
Learn To Surf in Playa Negra, Costa Rica Beginners Surf Camp
Beginners Surf Camp includes:
Daily lessons
Board, leash and rash guard
Everything else included on Playa Negra Surfer Base Package
Cost: Add $50.00 per person per day to package cost. 
SERVICES & ACTIVITIES OFFERED
Photos:
Advanced bookings $100 per surfer per day unlimited sessions, please bring digital storage, Normal price $100 per session per surfer with group discounts available.
Boat Trips – Surf or Fish - $500 per day for our 32' Center Console, $400 per day for our 27'. Drinks and lunch provided. $15 park permit fee required
Massage - $50 per hour
Canapoy Tour & Zip Lining - $50 per session
Mountain Bike - $50 - $80 per session
Surf Board Rentals - $20 per day or $100 per week
Surf Lessons - $60 per 2 hour session (includes board and rash guard)
Yoga - $12 per class
Horseback Riding - $60 per two hour ride
SUP Tours – Ocean or River $60 -$80 for 2 hours
Snorkeling - $60 for 2 hours
Jungle Hike $30 -$50
© 2015 Wavehunters Surf Travel, Inc. is a registered California Seller of Travel, C.S.T. Registration # 2060272-40. WAVEHUNTERS SURF TRAVEL . all rights reserved | Privacy Policy