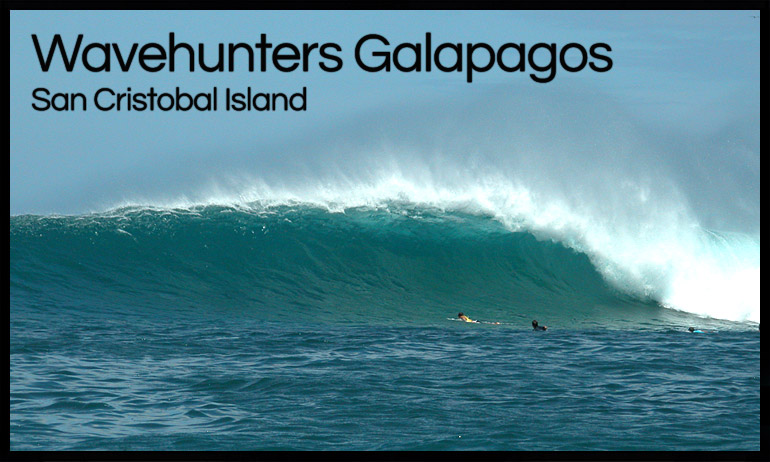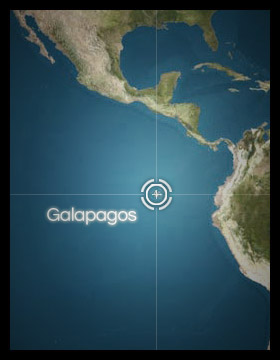 Galapagos, San Cristobal Island : Pricing & Availability
Wavehunters Galapagos
Package Inclusions:
Airport Transfers from San Cristobal to Hotel
7 nights accommodation w/AC at Blue Marlin Hotel
Breakfast(at hotel)
7 days bilingual surf guide and host
Unlimited boat transfers to nearby surf spots (5 breaks: Cannons, La Carola, Outer Reef, Tongo Reef and Loberia). Boat used is a 21ft fast panga w/85hp, radio, life jackets, cover, and cooler. Boat driver will be on call from 07:00 AM until 18:00 PM to do 3 or 4 rides each day.
1 North Coast Surf trip Onboard the "Monza" 26ft (1-2pp groups) or "Arrecife" 32ft (3-6pp groups). Fully-equipped fast boats w/ twin engines. Boats provide lunch onboard and soft drinks. Surf spots include Manglecito, Puerto Grande and Crateres. North coast trip includes optional snorkeling trip to Kicker Rock.
Lobos Island snorkeling trip, hikes to frigate hill and nature interpretation center free of charge.
7 Night Base Package cost:
1pp: $2,230.00
2pp: $1,493.00 per person
Couples: $1,432.00 per person
3pp: $1,320.00 per person
4pp: $1,203.00 per person
5pp: $1,096.00 per person
6pp: $1,001.00 per person
Extra night cost:
1pp: $334.00 per night
2pp: $163.00pp per night
3pp: $133.00pp per night
4pp: $96.00pp per night
5pp: $84.00pp per night
6pp: $79.00pp per night
Tour Exclusions & Optional Costs IN TRANSIT:
International flight to Guayaquil (GYE) or Quito (UIO), Ecuador (Contact Wavehunters for Quotes)
Domestic flight to San Cristobal Island (Approx. $400-450rt).
Guayaquil or Quito Hotel stay (Contact Wavehunters for quotes)
ON ISLAND Dinner & drinks (Avg. $25-$30/day per person)
TAXES:
Galapagos National Park Tax ($100)
Galapagos city council tax ($10)
Ecuador departure taxes (approx. $30)

Optional Tours (Additional cost applies)
Highlands/Galapagos Tortoise Breeding Center tour with a Naturalist guide: $50.00 per person
Tour to Kicker rock (snorkeling with marine life): $80 per person
Scuba diving: (2 dives lunch included): $120.00 per person
Sport fishing (half day)(max 4 persons) Wahoo, tuna, grouper: $400.00
Sport fishing (full day)(max 5 persons) Blue, black and white Marlin (lunch included: $1500.00
Mountain biking (down hill): $40 per person

Deposit requirements: 50% deposit is required at time of booking. Final balance is due 45 days prior to trip departure. Full payment required for bookings made inside of 45 days of departure.