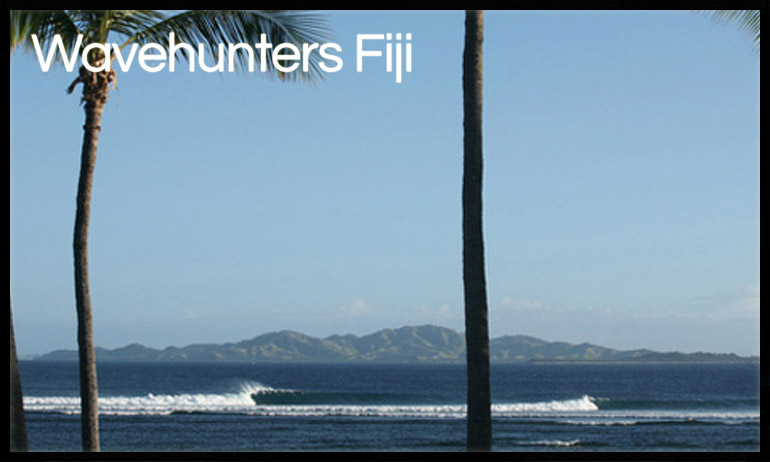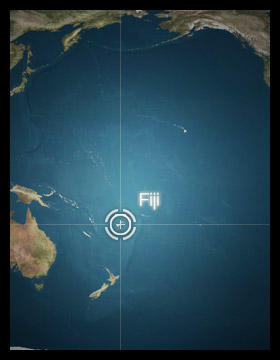 Tavarua Island Resort : Pricing & Availability
Tavarua Island 2015 Availability
Tavarua availability upon request. Email wavehunters@wavehunters.com.
Upcoming openings (Subject to change at any time). Dates not listed here are unavailable
2015 Peak Season:
March 21-28:  5 Regular Bures Available
March 28-April 4: 3 Regular bures Available
April 11-18: 1 Regular Bure Available
April 25-May 2: 1 Sunrise Bure Available\
May 23-30: 2 Sunrise Bures
June and July: Sold Out
August 29-September 5: Availability upon request
September 5-October 3: Availability Upon request
October 10-31:  Availability Upon request
*All other 2015 Peak Season Dates are Fully Booked at this time.
2015 OffPeak Season:
November 28-December 19: Bures Available Upon Request
TAVARUA ISLAND LAND PACKAGE INCLUDES:
RT BOAT TRANSFERS FROM MAINLAND TO TAVARUA ISLAND
ACCOMMODATIONS (7 nights in a regular bure/ sleeps 2 adults / 2 queen size beds & 1 daybed couch / AC). For Singles Bure accommodation is on twin share basis.
3 MEALS PER DAY BUFFET STYLE (with filtered water)
TEA, COFFEE, JUICE WITH MEALS
USE OF ALL FACILITIES AND EQUIPMENT (SUP, KAYAK, SNORKELING, FISHING, TENNIS, GYM, PING PONG, POOL ETC). SOFT TOP SURFBOARDS AVAILABLE FOR GUEST USE.
SURF TRANSFERS TO ALL BREAKS IN THE LOCAL AREA. ( Cloudbreak, Restaurant Lefts, Tavarua Right , Swimming Pools, Wilkes )
BOAT USE FOR DAILY ACTIVITIES (FISHING, SNORKELING, DAY TRIPS TO NEARBY ISLANDS)
20% Fiji Hotel Tax
PACKAGE EXCLUDES: AIRPORT TAXI TRANSFERS (TO PORT), BAR TAB, PHONE CALLS, INTERNET.
TAVARUA ISLAND RATES
PEAK SEASON 2015 Effective: February 28, 2015- October 24, 2015
1 WEEK PACKAGE PER ADULT - $3,059.00 USD ( 15 YRS AND OVER )
1 WEEK PACKAGE PER TEEN- $1,099.00 USD ( 12-14 YRS. )
1 WEEK PACKAGE PER CHILD- $709.00 USD ( 2-11 YRS. )
LOW SEASON 2015-2016 Effective: October 31, 2015 - February 20, 2015

1 WEEK PACKAGE PER ADULT - $2,419.00 USD ( 15 YRS AND OVER )
1 WEEK PACKAGE PER COUPLE (1 SURFER/1 NON-SURFER)- $4,059.00 USD
1 WEEK PACKAGE PER TEEN- $1099.00 USD ( 12-14 YRS. )
1 WEEK PACKAGE PER CHILD- $709.00 USD ( 2-11 YRS. )
Please inquire for air-inclusive pricing directly with Wavehunters Surf Travel. Email: wavehunters@wavehunters.com
AVAILABILITY UPON REQUEST
Policies
Travel insurance:
*We strongly urge that all Tavarua guests purchase a trip cancellation or interruption insurance that covers airline interruption and inclement weather, as well as medical and evacuation coverage. All surfers should absolutely have a med-evac policy as Fiji's hospitals are primitive in the event you require serious medical attention.
Deposits/Payments:
A $500 per person non-refundable deposit is due within 7 days of booking confirmation.
Final payment is due within 120 days of travel (4 months).
Bookings made inside of 120 days require full payment within 10 days of confirmation
Cancellation Penalties:
121 or more Days Prior to Departure - $500.00 Deposit Non-Refundable
61-120 Days Prior to Departure - 50% Penalty of Total Package Cost
00-60 Days Prior to Departure- 100% Penalty of Total Package Cost
Liability
*Tavarua Island Tours Inc. or Wavehunters Surf Travel, Inc. does not accept any liability for forces beyond our control that include but are not limited to, airline cancellations, acts of governments, war, poor surf, inclement weather, mechanical failure, etc.
© 2015 Wavehunters Surf Travel, Inc. is a registered California Seller of Travel, C.S.T. Registration # 2060272-40. WAVEHUNTERS SURF TRAVEL . all rights reserved | Privacy Policy