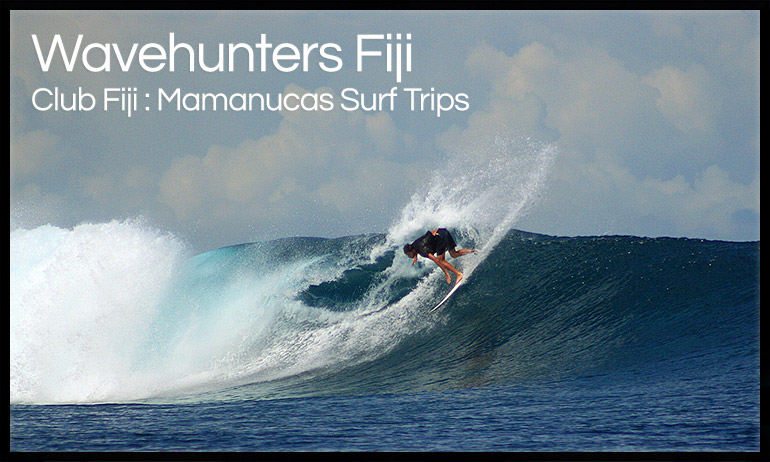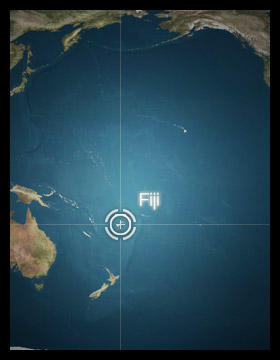 Wavehunters and Club Fiji Resort : Pricing
Club Fiji and Mamanucas Surf Trips Inclusions:
Nadi Airport Greeting and Transfers to Club Fiji approx. 10min from airport (transfer immediately upon arrival no waiting in Nadi)
7 nights fully Air-Conditioned accommodation at Club Fiji on Wailoaloa Beach
Breakfast at Club Fiji for 8 days
8 days of Surfing! Includes 6-hour session* daily.
*Hourly rate for use over 6 hours is FJD$100/hour or approx. USD$60/hour)
Vessel Description
Boat: 23 ft Aluminium Skiff with full shading, 90hp Suzuki Outboard
Expert surf guides insurance/registration/survey
Snorkeling and light tackle sports fishing gear FOC.
Surfboard and SUP Rentals Available: FJD$50/day (about USD$30/day). All new boards from 6'0" to 8'. SUPs of 10 – 10'6"
Tour Pricing Notes:
1p or 2pp parties have shared boat trips. 2pp parties may pay extra for private boat. Groups of 3 or more automatically receive their own boat
Accommodation is based on 1 bure for each 2-3 persons.
For families of 4 with 2 adults/2 children use 3pp pricing.
Early check-ins available at no extra charge on a space available basis for guests arriving on early Air Pacific flights.
Day Rooms available for final day at a reasonable rate for guests departing on late Air Pacific flights
Club Fiji Package Cost w/Ocean view Bure(s):
1pp (w/ single bure): $1,463
2pp (w/ double bure): $1,148 per person
2pp (w/Private boat and double bure): $1,704 per person
3pp (w/triple bure): $1,197 per person
4pp (w/2 double bures): $1,148 per person
5pp (w/1 double, 1 triple bure): $955 per person
6pp (w/2 triple bures): $826 per person
7pp (w/2 doubles, 1 triple bure): $821 per person
8pp (w/2 triples, 1 double bure): $792 per person
Club Fiji Package Cost w/Beachfront Bure(s):
1pp (w/ single bure): $1,606
2pp (w/ double bure): $1,219 per person
2pp (w/Private boat and double bure): $1,775 per person
3pp (w/triple bure): $1,244 per person
4pp (w/2 double bures): $1,219 per person
5pp (w/1 double, 1 triple bure): $1,012 per person
6pp (w/2 triple bures): $874 per person
7pp (w/2 doubles, 1 triple bure): $893 per person
8pp (w/2 triples, 1 double bure): $864 per person
Surf Day Trips Only
Note: minimum of 3 days per week must be booked
Half-day session (1-3 surfers): 6 hours from 8am-2pm: USD$375.00
Half-day session (4-8 surfers): 6 hours from 8am-2pm: USD$450.00
Full-day session (1-3 surfers): 10 hours from 8am-6pm: USD$600.00
Full-day session (4-8 surfers): 10 hours from 8am-6pm: USD$700.00
 
 
 
 
 
 
 
 
 
 
 
 
 
 
 
 
 
 
 
 
 
 
 
 
 
 
 
 
 
 
 
 
 
 
 
 
 
 
 
 
 
 
 
 
 
 
 
 
 
 
 
 
 
 
 
 
 
 

 

$

                                  

792
© 2014 Wavehunters Surf Travel, Inc. is a registered California Seller of Travel, C.S.T. Registration # 2060272-40. WAVEHUNTERS SURF TRAVEL . all rights reserved | Privacy Policy