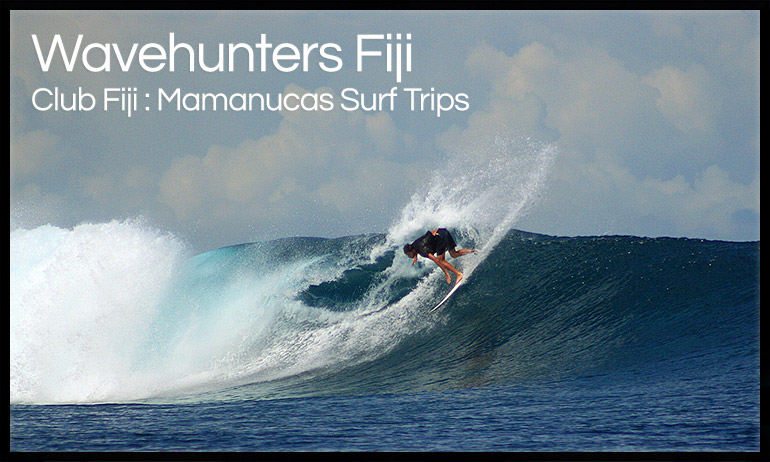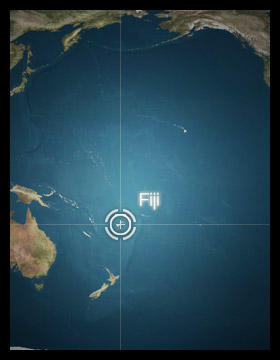 Wavehunters and Club Fiji Resort
Have You Covered
Wavehunters in conjunction with our Fijian surf operator is now running daily surfing trips to all the Mamanucas breaks.
Surf Cloudbreak, Wilkes, Namotu, Restaurants and Swimming Pools
Sessions are approximately 6 hours duration with a travel time of 45minutes to 1-hour in each direction depending on the break surfed and weather and sea conditions. We depart from the beach at depart at 8am and return at 2pm daily. (Additional hourly rate of FJD$100 per hour is available for sessions beyond 6 hours).
ONO 1 & 2 – custom surfboats
We have just had designed and built 2 x 23 foot Aluminum vessels with full shade – these are the most comfortable surfboats to visit the outer reefs in the Malolo area.
Boat trips launch straight off the beach on a daily basis with professional guides and crew. Boats are registered, surveyed, have all safety equipment, radios and communication equipment. We include the services of an experienced surf guide on all trips and can do light tackle sportsfishing on request. There is also excellent snorkeling on the outer reef and we include gear.
More Options!
Wavehunters' boats pickup from ClubFiji for shared or private Mamanucas surf day trips. We also offer an exclusive boat rental option for surfers staying at other Denerau resorts including Sheraton, Westin, Radisson, Sofitel, or Hilton with pickup right off the beach! See Tour Pricing or inquire for details.
Club Fiji Resort
The resort has 36 rooms and bures on 10 acres of lush tropical gardens and fronting a wide stretch of sandy beach. Club Fiji resides geographically about half-way between the busier tourist zones of Port Denerau and Wailoaloa. As such the property enjoy a mellow vibe and authentic Fijian atmosphere. Club Fiji has a full reception and concierge/tour desk service and features 2 Restaurants serving contemporary cuisine and theme nights such as traditional Fijian, Indian, Thai, Mongolian and Mexican. 2 bars on the property will cater to all your beverage needs with reasonable prices compared to the Denerau flagship resorts and Outer Island resorts.
Our Beach Front Bures and Ocean view Bures at Club Fiji Resort are 32 sq meters in size, fully air-conditioned, with a private verandah, en-suite bathroom and shower, high ceiling, timber floor and timber louvered windows. The bure also provides you with facilities of tea and coffee making, mini fridge, ceiling fan, pedestal fan, queen size bed, divan, sofa set, cupboard and your own resort guide with breakfast, lunch, and dinner menu. Our Bures are surrounded by Palm, Coconut and Pandora trees native to Fiji with very private and peaceful location, enabling you to truly appreciate the sight and sounds of the resorts fauna and flourish. Ocean View Bures have a direct view of Nadi Bay.
Resort facilities:
100's of meters or sandy beach to enjoy
Club Fiji Boutique
Dining at JB's Restaurant
Two (2) Bars
Pool table
Swimming pool
BBQ on the beach
Fijian, Indian, Mexican, Thai, and Mongolian meals
Tours to Nadi town and around Fiji
Water sports : Diving, Fishing, Snorkeling, Paddling, Swimming, Sky diving, Sailing
Live Band
Outdoor Movie Bure
Coconut tasting and coconut climbing
Sunset cruises
Free Airport pick- up from all International Flights
Beach Massage
Babysitting services
Beach Volleyball
Wireless Internet
Heaps of Hammocks under Coconut Trees
Heaps of Lounges under Thatched Umbrellas
Other Activities:
2 golf courses , tennis courts nearby. Good snorkeling only 5 mins. in front of Club Fiji by boat, and an excellent Dive company close by offering excellent rates.
Fiji Surf Locations
Malolo Area – 45 mins to 1-hour from Wailoaloa Beach
Malolo Area Waves
Cloudbreak
Fast and fun reefbreak at 2-4 feet and heavy barrels and tubes at 4-6 feet, offshore in tradewinds and picks up predominant swell from the S and SW year round. Sharp reef bottom – Strong Intermediate to Advanced surfer level
Restaurants
Mechanical wave that refracts and wraps around Tavarua Island – always about half the size of Cloudbreak offshore in tradewinds, endless barrels on the good days. Sharp reef bottom – Advanced surfer level
Wilkes Passage
Fast right hand reef break fun at 2-4 feet challenging at 6 to 8 feet, not as heavy as Cloudbreak and works in light w or sw winds. Best on mid tide rising. Intermediate surfers no problem here.
Namotu
Fun longboard and shortboard wave at 2-4 feet, performance wave at 6 to 8 feet and epic long walls and barrels at 10 feet plus !..not to be underestimated and as good as Cloudbreak on the day – needs east winds or light northerlies. Advanced Beginner to Advanced Surfer level depending on the conditions.
Swimming Pools
Fun right hander breaks opposite Restaurants and can have hollow big days or small fun days, needs west winds or glass. Beginner to Intermediate level.
Desperations
A fun bump in the reef a few miles from Namotu and Wilkes – good in northerly winds and smaller swells. Intermediate or Advanced Level. 
Tavarua Right
A rare gem that has its days and can be as good as Wilkes shorter faster and heavier. Strong intermediate or Advanced level.
General Information
Close to Nadi and Malolo Resorts these waves offer the best combination of waves in Fiji and are protected by the brunt of tradewinds by the mainland, there is always a rideable wave in this area and it is truly a surfers paradise and caters to all levels of ability.
© 2014 Wavehunters Surf Travel, Inc. is a registered California Seller of Travel, C.S.T. Registration # 2060272-40. WAVEHUNTERS SURF TRAVEL . all rights reserved | Privacy Policy