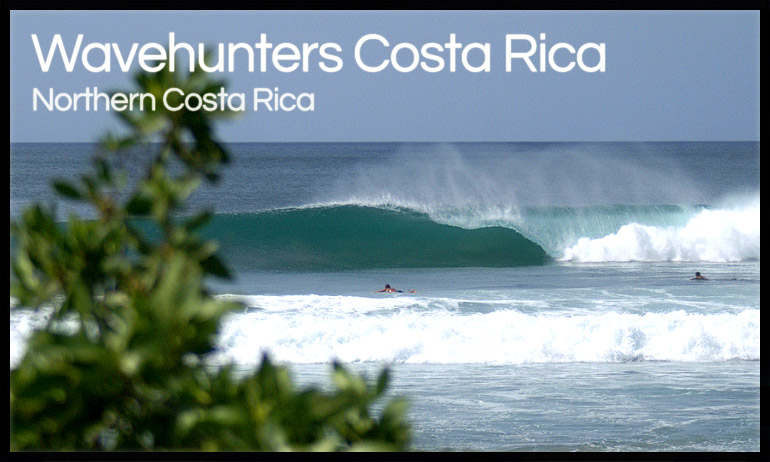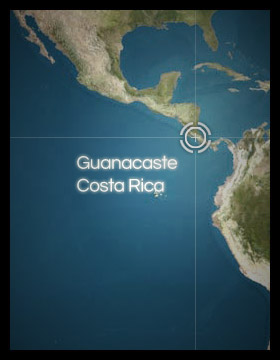 Wavehunters Guanacaste, Costa Rica : Pricing
The Wavehouse at Playa Negra
Base Package Includes
Air-Conditioned accommodations with safe Depending on group size accommodations will be from among the following: 
Whole House: 5br/4ba (7pp or more)
Main House: 3br/3ba (5-6pp)
Guest Wing: 2br/1ba (2-4pp)
Individual room (1-2pp)
Flat panel TV's in common areas & Master Bedroom
Pool w swim up bar
24-hour gated community
Wireless Internet
Housekeeping every other day or 3x weekly
INCLUSIONS:
Liberia Airport Pick up/ drop off (1 roundtrip transfer per group only)
Costa Rican style Breakfast (pancakes, fruits, eggs, gallo pinto, granola, toast, juice, coffee, etc...)
Dinner with (1)salad, (1) entrée, (1) soda (Breakfast/dinner at nearbye cafe)
(1)liter of bottled water per week per guest with unlimited refills from 5 gallon water coolers in house
Full Day Surf Tours with private guide (Surfing instruction or coaching are available for Additional Cost)
NOTES:
Prices are per person on shared accommodation
Single bookings receive their own room w/private bathroom
1 Airport transfer per group (Liberia). Extra airport transfers from Liberia airport are $100 each way. San Jose airport transfer is $250 each way per group. Free pickup from Tamarindo airport.
Surfboard rentals available: $15/day or $80/week. Nice quiver of high performance shortboards newer Rusty's/Merricks 5'8 to 6'6 also available for $25/day
Availability
May 17-25 Booked
May 25 - Jun 1: Available
June 1-8 Booked
June 15-21: Available
June 29 - July 6: Available
July 6-16: Available
August 18 onwards: Available/upon request
Booking Policy
50% deposit to guarantee booking. Final balance is due 45days in advance of arrival. If booking inside 45 days full payment is required at time of booking.
5days/4 nights:
1pp: $1499
2pp: $1199 per person
3pp: $999 per person
4pp-8pp: $899 per person
7days/6 nights:
1pp: $1849
2pp: $1549 per person
3pp: $1349 per person
4pp-8pp: $1249 per person
10days/9 nights:
1pp: $2549
2pp: $2149 per person
3pp: $1849 per person
4pp-8pp: $1749 per person
Extra Nights:
1pp: $245.00
2pp: $195.00 per person
3pp: $170.00 per person
4pp-8pp: $160.00 per person
Learn To Surf in Playa Negra, Costa Rica
Beginners Surf Camp
Beginners Surf Camp includes:
Daily lessons
Board, leash and rash guard
Everything else included on Playa Negra Surfer Base Package
5days/4 nights:
1pp: $1699
2pp: $1399 per person
3pp: $1199 per person
4pp-8pp: $1099 per person
7days/6 nights:
1pp: $2049
2pp: $1749 per person
3pp: $1549 per person
4pp-8pp: $1449 per person
10days/9 nights:
1pp: $2849
2pp: $2449 per person
3pp: $2149 per person
4pp-8pp: $2049 per person
Extra Nights:
1pp: $265.00
2pp: $215.00 per person
3pp: $190.00 per person
4pp-8pp: $180.00 per person