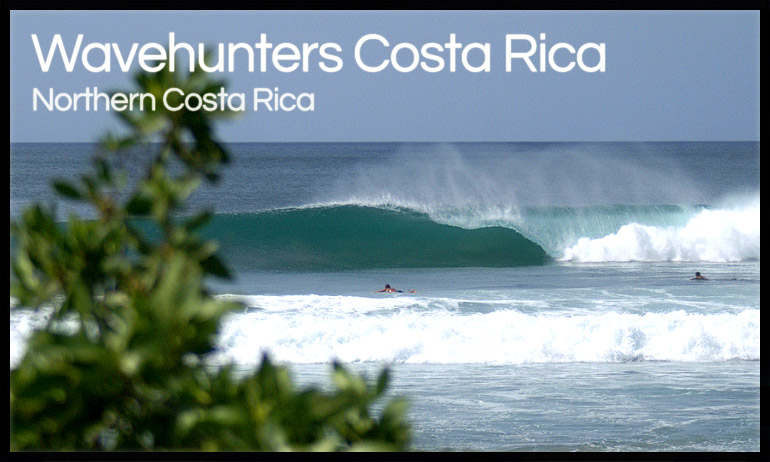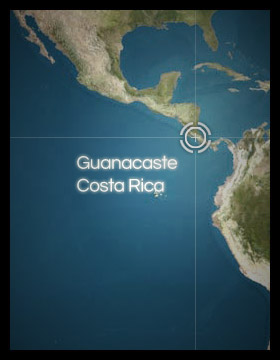 Wavehunters, Costa Rica - Wavehouse : Pricing
WAVEHOUSE AVAILABILITY IS UPON REQUEST
Email: wavehunters@wavehunters.com
-------------------------------------------------------------------------------------------------------------------------------
Wavehouse Playa Negra Base Package Includes
Air-Conditioned accommodations in a private bedroom with safe (1 room for every 2 persons). 
For Amenities: See Description Below
Liberia Airport Pick up/ drop off (1 roundtrip transfer per group only)
Costa Rican style Breakfast (pancakes, fruits, eggs, gallo pinto, granola, toast, juice, coffee, etc...)
Dinner with (1)salad, (1) entrée, (1) soda
(1)liter of bottled water per week per guest with unlimited refills from 5 gallon water coolers in house
Full Day Surf Tours with private guide (Surfing instruction or coaching are available for Additional Cost)
Deluxe Accommodations 
Our new location is located 50 meters from a quiet beach with surf spots in both directions. The house has four fully equipped bedrooms and four bathrooms. High ceilings with big windows make this house light and bright, with good cross ventilation. The second floor features a big terrace- perfect to practice yoga, chill with a book, or enjoy the monkeys that pass by. Two big yards with tropical landscaping and a swimming pool lead to an ocean view through the trees and private access to the beach.
WAVEHOUSE PLAYA NEGRA FEATURES:
3,000 sq ft
12-ft ceilings
Four spacious bedrooms (1 king, 1 queen, 2 doubles)
Four full private bathrooms
Two large living areas
Satellite TV
Big deck off master
Large dining area outside
Air Conditioning & ceiling fans in every room
Swimming Pool and Private patio
Work area & Wi-Fi internet
 LOCATION INCLUDES:
Steps from the beach
2 meals per day, private chef
Fully guided surf transportation daily in 4×4 vehicles
All experience levels
Gated beach community, 24×7 security
NOTES:
Prices are per person
1 Airport transfer per group (Liberia). Extra airport transfers from Liberia airport are $100 each way. San Jose airport transfer is $250 each way per group. Free pickup from Tamarindo airport.
Surfboard rentals available: $20/day or $100/week. Nice quiver of high performance shortboards, longboards and fun board shapes.
7 night Surfer package Special (Saturday-Saturday)
*Excludes Semana Santa/Easter, Christmas and New Years Holidays

1 person: $1,995.00
2 persons: $1,795.00 per person 
3 persons: $1,695.00 per person
4 or 5 persons: $1,395.00 per person 
6 persons+: $1295.00 per person
Wavehouse Playa Negra Standard Tour Pricing (Any Schedule)

4 nights/5 days Base Package:
1pp: $1,495
2pp+: $1,295 per person
6 nights/7 days Base Package:
1pp: $1,895
2pp+: $1,695 per person
9 nights/10 days Base Package:
1pp: $2,195
2pp+: $1,995 per person
Extra Nights: $195.00 per person
Please inquire for group discounts for 4pp or more
Learn To Surf in Playa Negra, Costa Rica Beginners Surf Camp
Beginners Surf Camp includes:
Daily lessons
Board, leash and rash guard
Everything else included on Playa Negra Surfer Base Package
Cost: Add $60.00 per person per day to package cost. 
SERVICES & ACTIVITIES OFFERED
Photos:
Advanced bookings $100 per surfer per day unlimited sessions, please bring digital storage, Normal price $100 per session per surfer with group discounts available.
Boat Trips – Surf or Fish - $500 per day for our 32' Center Console, $400 per day for our 27'. Drinks and lunch provided. $15 park permit fee required
Massage - $50 per hour
Canapoy Tour & Zip Lining - $50 per session
Mountain Bike - $50 - $80 per session
Surf Board Rentals - $20 per day or $100 per week
Surf Lessons - $60 per 2 hour session (includes board and rash guard)
Yoga - $12 per class
Horseback Riding - $60 per two hour ride
SUP Tours – Ocean or River $60 -$80 for 2 hours
Snorkeling - $60 for 2 hours
Jungle Hike $30 -$50
© 2018 Wavehunters Surf Travel, Inc. is a registered California Seller of Travel, C.S.T. Registration # 2060272-40. WAVEHUNTERS SURF TRAVEL . all rights reserved | Privacy Policy