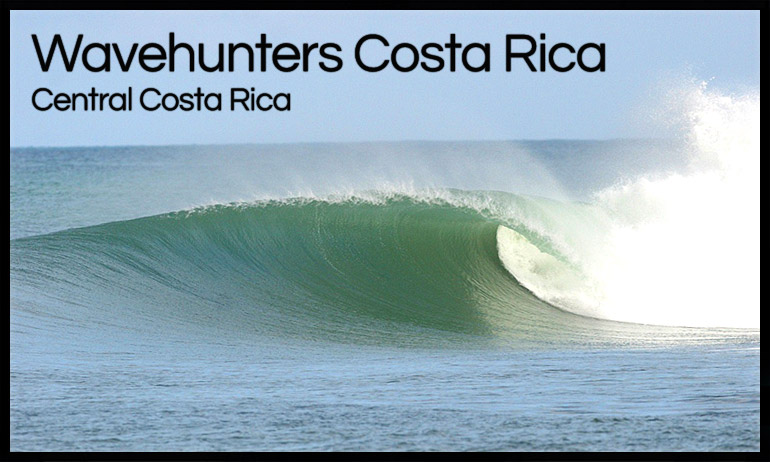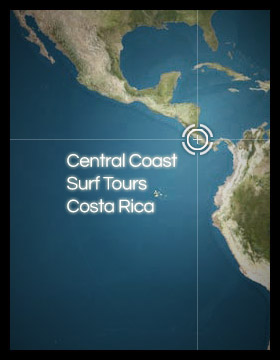 Costa Rica, Central
Las Olas Surf Camp
SPECIAL IF BOOKED ASAP:
8th Night free for all new bookings!
Central Coast Surf Package or Beginners Surf Package Includes:
Airport greeting and transfers to and from San Jose international airport
2 meals/day (breakfast and dinner)
Las Olas Surf Camp accommodation*
1 local surf trip per day (breaks: Esterillos, Tulin, Roca Loca, Escondida, Boca Barranca)
OR
1 surf lesson per day, includes bilingual surf instructor, rental board and transportation to surf breaks
4 night Tour Cost: 1 surfer - $575 per person 2 surfers- $535 per person 3-4 surfers- $465 per person 5+ surfers- $410 per person
7 night Tour Cost: 1 surfer - $995 per person 2 surfers- $895 per person 3-4 surfers- $795 per person 5+ surfers- $695 per person
Additional Nights at Las Olas Surf Camp 1 surfer - $140/nt per person 2 surfers - $120/nt per person 3-4 surfers- $110/nt per person 5+ surfers- $95/nt per person
*Rooms come equipped with ceiling fan & security box. Daily maid service is provided as well as night guard and on-site manager to assist you with all your questions. There is a swimming pool on the property as well as the beachfront Las Olas Restaurante.
Take out the headache of renting a vehicle and wondering where's the best spot to be surfing. Depending on your ability and the conditions, your guide will take you to one local spot each day in the Hermosa area such as: Tulin, Esterillos, or Hermosa. Nearby point breaks include Escondida and Boca Barranca. The other daily session maybe spent surfing right in front of your house (a fun intermediate, consistent beachbreak). Surf lessons and board rental/purchase available upon request for an additional charge. Additional activities and tours such as The Treetop Canopy Tour, Horseback Riding, Hangliding and Manuel Antonio National Park can be arranged at the Hotel.
Club del Mar Hotel
Central Coast Surf Package or Beginners Surf Package (5 nights) Includes:
Airport greeting and transfers to and from San Jose international airport
1 meal/day (breakfast or dinner) at Las Olas Restaurant (Continental breakfast included at Club del Mar Hotel)
5 nights accommodation in choice of Room Category
1 local surf trip per day (breaks: Esterillos, Tulin, Roca Loca, Escondida, Boca Barranca)
OR
1 surf lesson per day, includes bilingual surf instructor, rental board and transportation to surf breaks
VALUE SEASON (MAY 3 – MAY 31, SEP 7- OCT 31) 5 night Tour Cost (per person): 1 surfer –$1553 (deluxe), $1761 (1br condo) 2 surfers- $776pp (deluxe), $875pp (1br condo) $1017pp (2br condo) 3 surfers- $634pp (1 br condo), $728pp (2br condo) 4 surfers- $500pp (1br condo), $575pp (2br condo) 5+ surfers- Inquire for price
Additional Nights (per person): 1 surfer –$251 (deluxe), $290 (1br condo) 2 surfers- $125pp (deluxe), $145pp (1br condo) $173pp (2br condo) 3 surfers- $107pp (1 br condo), $126pp (2br condo) 4 surfers- $85pp (1br condo), $99pp (2br condo)
GREEN SEASON (APR 24-MAY 2, JUN 1- SEP 6, NOV 1- DEC 14) 5 night Tour Cost (per person): 1 surfer –$1722 (deluxe), $2061 (1br condo) 2 surfers- $861pp (deluxe), $1031pp (1br condo) $1228pp (2br condo) 3 surfers- $737pp (1 br condo), $869pp (2br condo) 4 surfers- $503pp (1br condo), $602pp (2br condo) 5+ surfers- Inquire for price
Additional Nights (per person): 1 surfer –$300 (deluxe), $352 (1br condo) 2 surfers- $142pp (deluxe), $176pp (1br condo) $216pp (2br condo) 3 surfers- $127pp (1 br condo), $154pp (2br condo) 4 surfers- $101pp (1br condo), $120pp (2br condo)
HIGH SEASON (DEC 15-APR 15) 5 night Tour Cost (per person): 1 surfer –$1892 (deluxe), $2316 (1br condo) 2 surfers- $946pp (deluxe), $1158pp (1br condo) $1370pp (2br condo) 3 surfers- $822pp (1 br condo), $963pp (2br condo) 4 surfers- $641pp (1br condo), $747pp (2br condo) 5+ surfers- Inquire for price
Additional Nights (per person): 1 surfer –$318 (deluxe), $403 (1br condo) 2 surfers- $159pp (deluxe), $202pp (1br condo) $244pp (2br condo) 3 surfers- $144pp (1 br condo), $173pp (2br condo) 4 surfers- $113pp (1br condo), $134pp (2br condo)